Week Two!! SO much has happened since we got the keys to our house. We ripped out all of the flooring, even though most people think we are absolutely batty for doing so. It was really dark laminate with carpet in the bedrooms and none of it was our style so we decided this was the time to redo it all. We ripped out all of the flooring on day two and have been looking at a ton of flooring samples trying to pick a favorite. We talk about some of our plans for this coming week in the video so be sure to check it out. Plus I posted some progress photos below and explained a little about what's going on.
Adam and our Uncle (who is the best contractor and is helping us SO much) widened both entryways into the kitchen and I can't believe how much better it looks! We're getting all new paned windows in the front of the house (since ours are all OG single paned and are just so bad) and moving our Jetsons style vents out of the middle of the rooms in the living area and kitchen. Adam realized very quickly that he did NOT want to tackle removing the popcorn ceilings himself so we hired some guys to come this weekend and take it all down for us. It would be easier to do ourselves if it wasn't painted over popcorn. So it's much tougher to scrape off and Adam has a lot of projects to do already ; )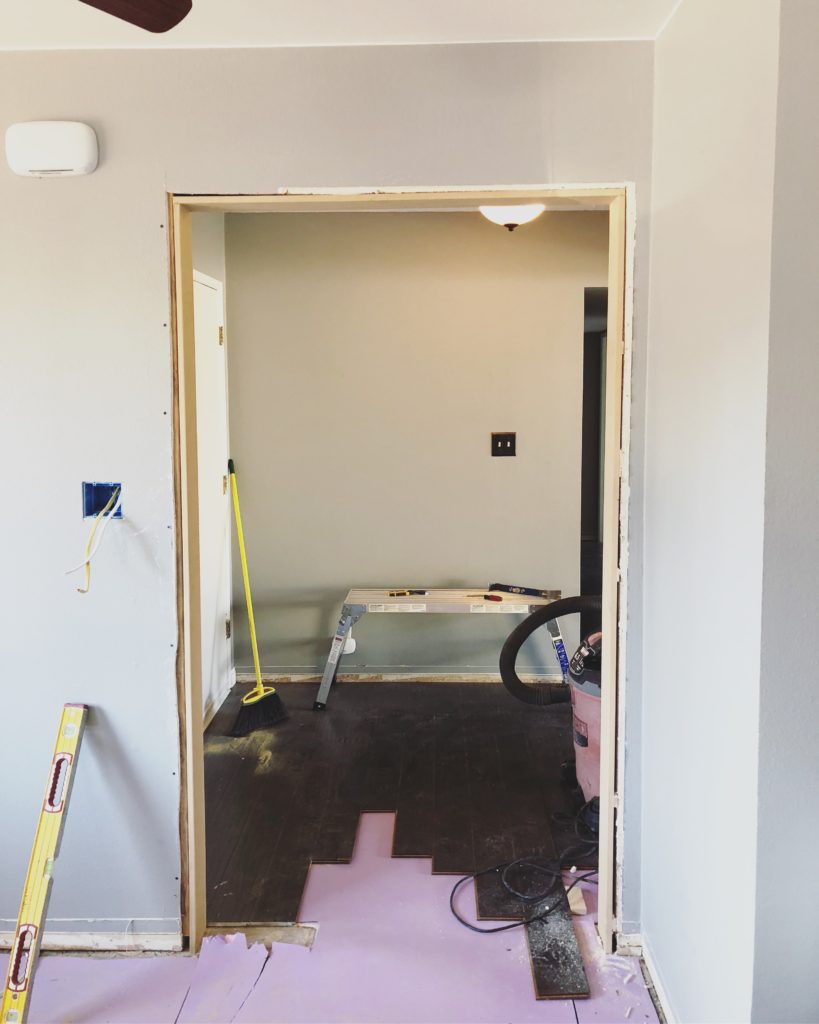 We're really excited about our new plan for the ceilings in the living and dining area. This beam that's running through the rooms is load bearing so to make it easier on the eyes we're ripping off all of the drywall and wrapping it to make it look like a true (pretty) wooden beam and then running beams across into each room, four on each side! Oh, and taking down that random half wall so the space is more open.
I also have big plans for that fireplace eventually. Ripping out that insert, building a wood mantel and just sprucing it up a bit. I already can't wait for all of the holidays so I can decorate it!
If you follow us on Instagram you may have seen my post talking about how much I love the light in this house. This photo was taken on the first day we saw it. I walked in and just felt happy. I love natural light and since there are windows everywhere in this home it's full of light at all times of day. It's seriously the best!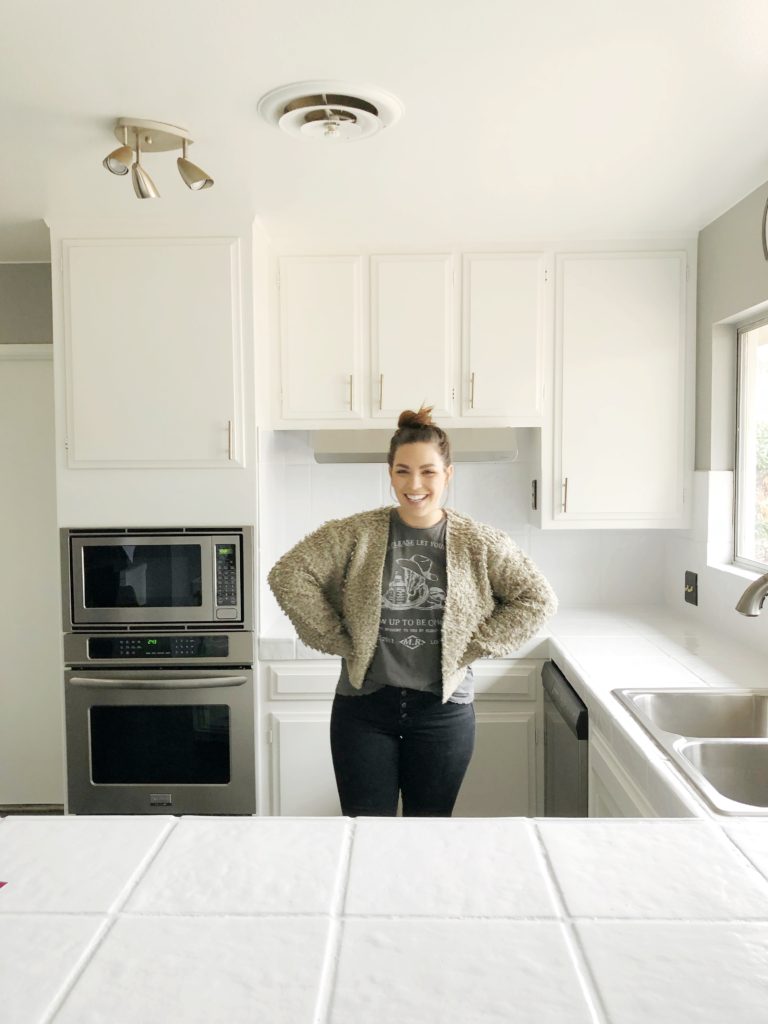 Oh goodness, the bathroom. The only thing halfway new about this space is the toilet. Adam ripped out the bench thing that say behind the tub so we can have a big tub (hopefully) I mean, that cast iron pink tub and sink have definitely been in there since the beginning. Adam got the bathtub out to find SO MUCH dirt underneath. I had no idea that happened but apparently over time, rodents get underneath the house and end up kicking up dirt into the space. Our Uncle even commented about it being the most dirt he has ever seen. Soooo that's fun.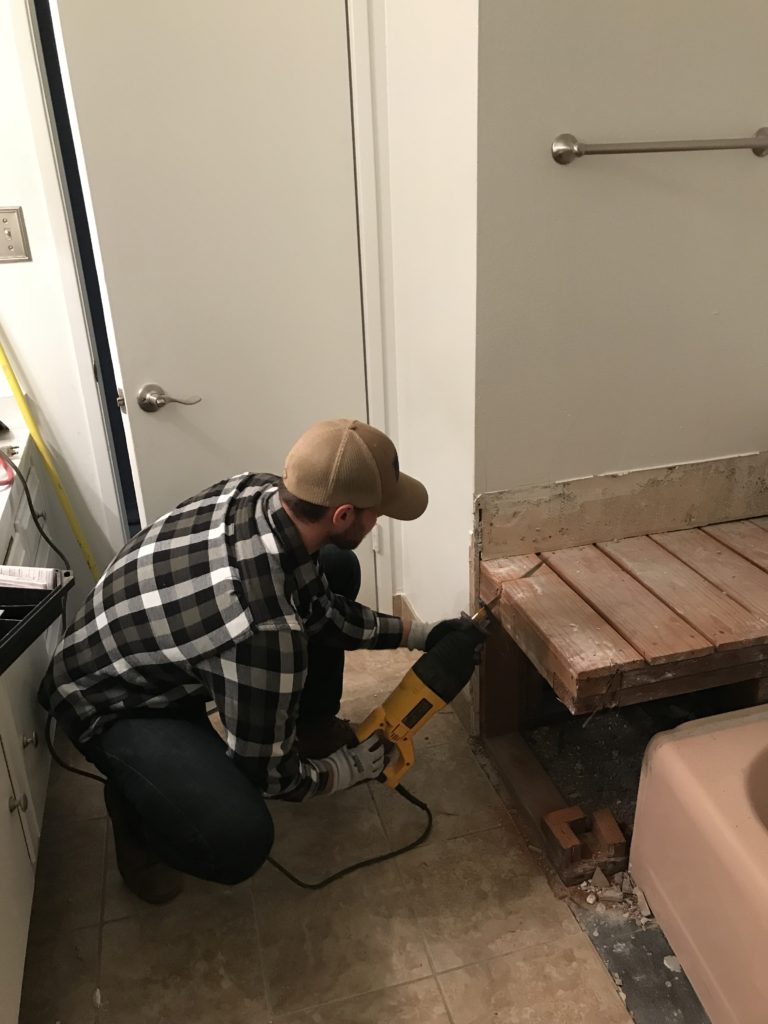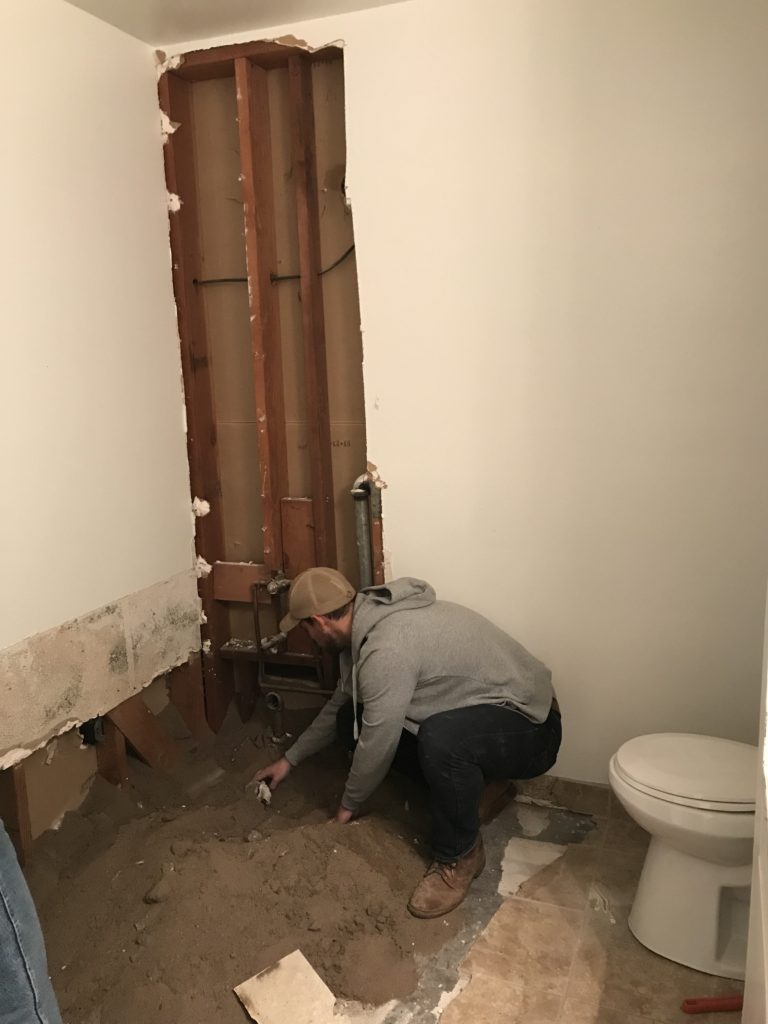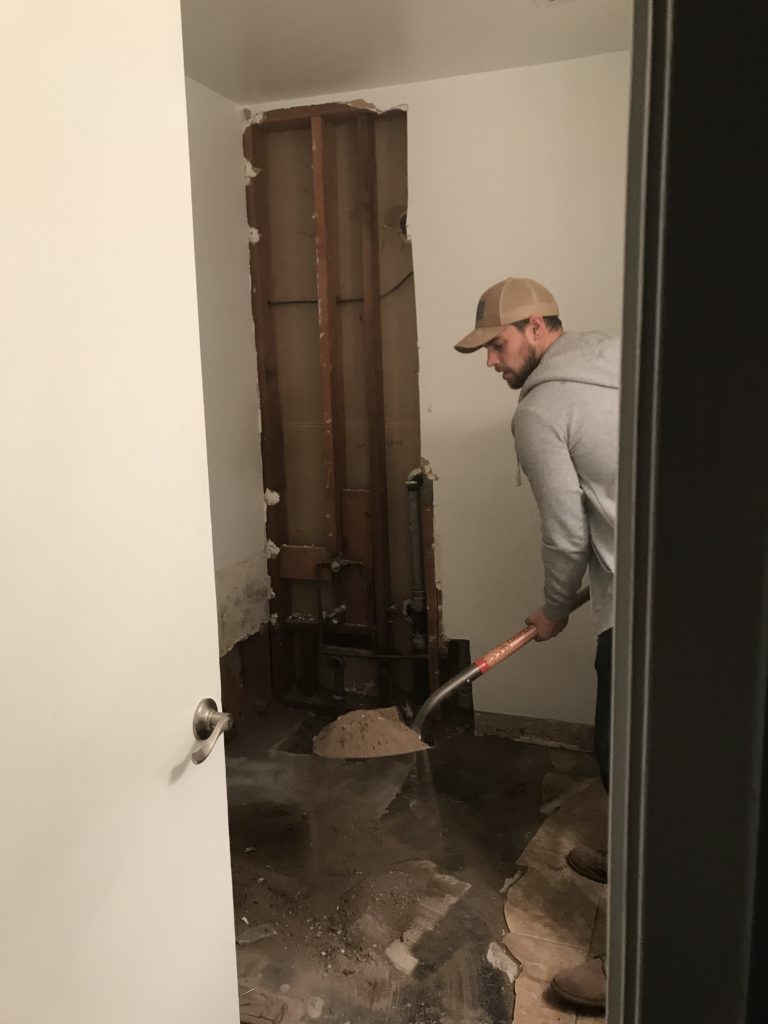 I already can't wait to show you next weeks updates. I have a feeling a lot is going to change. We have a big weekend of projects ahead and I'm off to the hardware store to pick out some paint samples! Hope you all have a great weekend.
xo Megan & Adam