So, we all know that rental kitchens are gross. It's usually old, nasty linoleum that was probably on clearance when they needed it so they just grabbed whatever was the cheapest, it has paint speckled all over it from one too many crappy cabinet paint jobs and has chips in it from who knows what. Our apartment is adorable, mostly. Great original hardwood floors, rounded ceilings, a darling faux fireplace, but the kitchen…..ohhh the kitchen. It needed some work. After over a year of living in this space and being grossed out by the kitchen floors on the daily we needed a change but obviously didn't want to put new floors into a rental (we aren't that crazy). So I found out about peel and stick vinyl tile and felt like I won the rental lottery! #1. It's super cheap. #2. It's kind of dummy proof. #3. You can peel it up and throw it away when you leave if your landlord makes a fuss about it! We picked a weekend, my mom came down (because she's the best at home improvement anything) and within a couple of hours we had new floors! I can't even tell you how much cleaner and well, better it feels.
The grossness before:
And, AFTER! Voila! No, the cabinets still don't close but hey, who's going to be looking at those when those floors are lookin so nice!?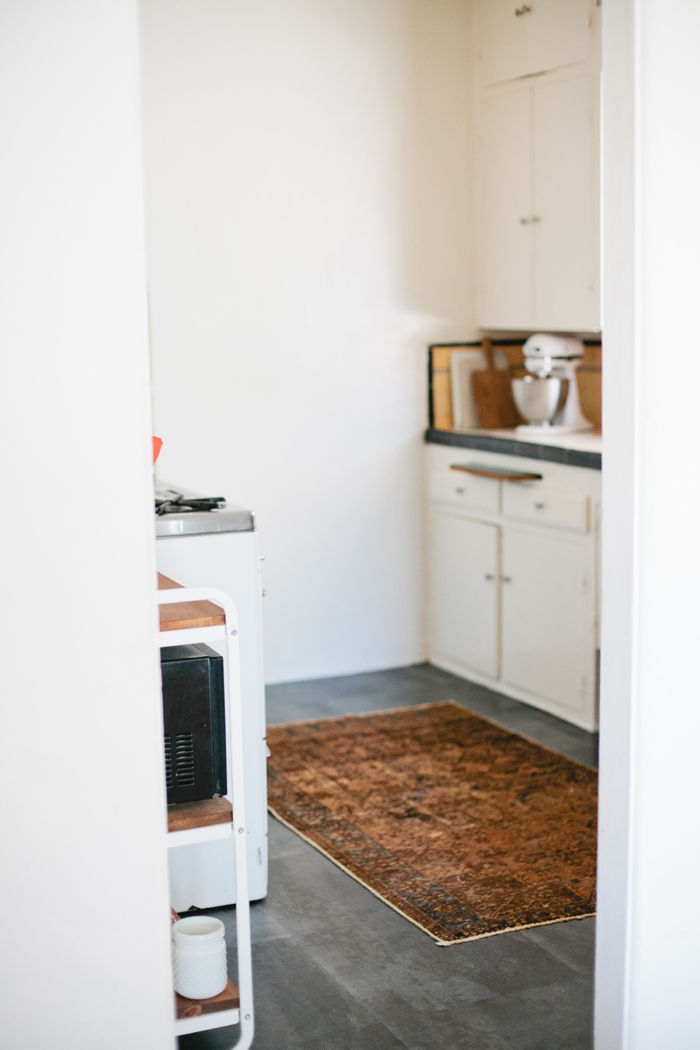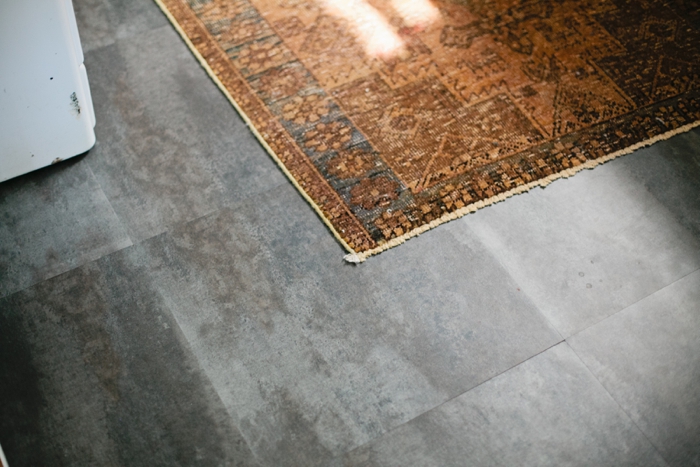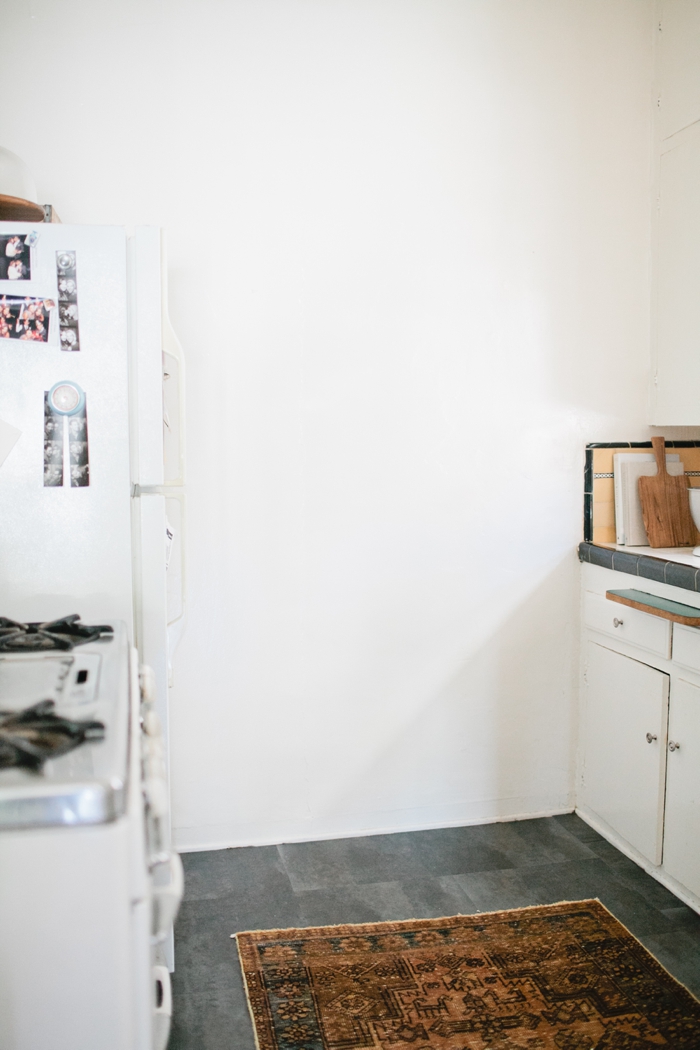 If you too want to spruce up your rental kitchen, here's what you'll need:
-Peel and Stick Vinyl Tile : We chose this one at Lowes
-A couple of metal measuring sticks. The edges and corners are tough but just measure correctly and cut and you'll get it.
-Some exacto knives. Don't skimp on these, you need them to be tough to cut through. We also used scissors at times and they worked pretty well!
-Lots of muscle.
fyi: they say to start in the middle of the floor and work your way to the edges because we all know these floors weren't made perfectly and you'd rather have weird cut edges than some odd shapes in the middle.
Rug is vintage from the Long Beach Flea Market and we were pretty dang excited about it.