Adam and I are huge homebodies and mornings spent together are our favorite. We just soak up that time together, while everything is still and quiet, drinking our coffee and watching our favorite morning show. It's just a couple of hours but we really treasure it so you can imagine our need for a really, really good sofa. I'm excited to share our journey to finding the one!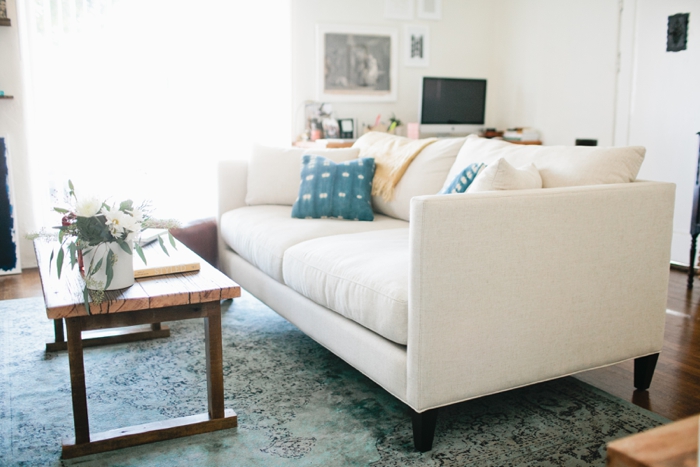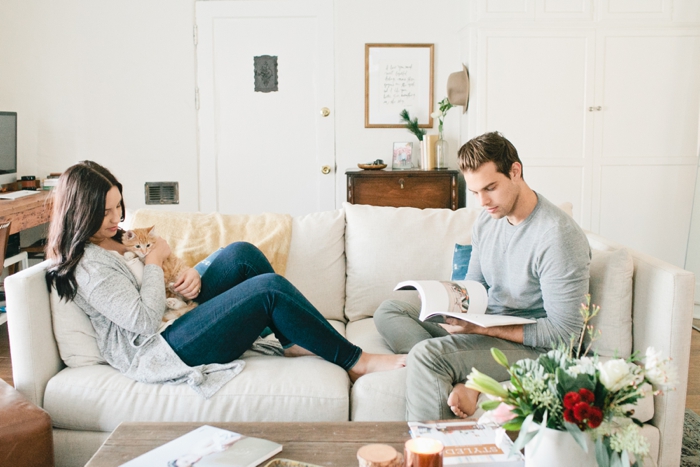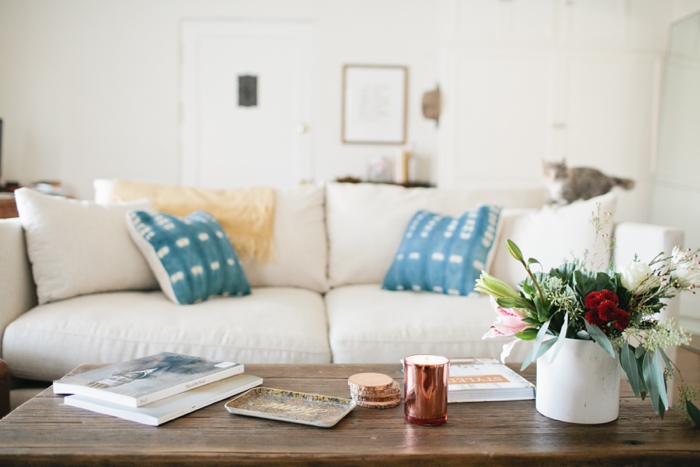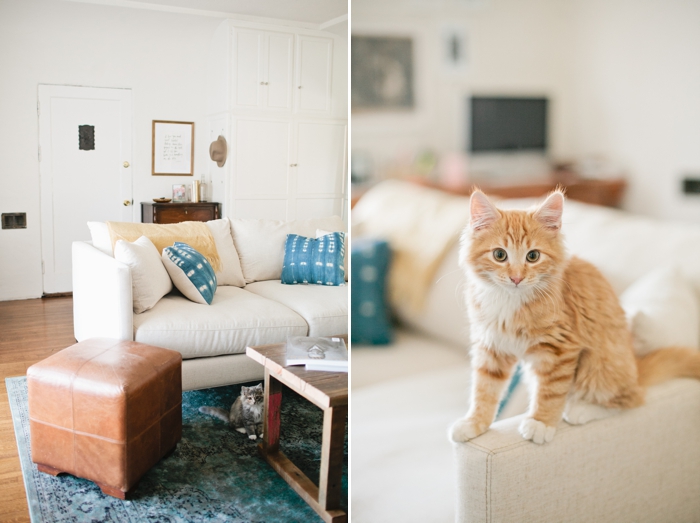 We've lived together for a couple of years now but really didn't start making our little apartment our home until after our wedding. I was the type that would say "This isn't our real home yet. We aren't going to be here forever so there's no need to decorate or worry about the perfect pieces" but boy was I wrong. Once we started making the space our own we really felt at home and loved our time spent here. We had a sofa from my previous place that was cute but not at all comfortable, so we then got a second sofa but ended up not liking the color of it and it just wasn't right either. It was like a real life Goldilocks problem in here! We finally decided to be grown ups and do something more customizable that we knew would be perfect for our space. We decided to go through Jonathan Louis since they have sooo many options. We knew we could create the perfect sofa for us with all of their options and stylish furniture. One of our main concerns was finding one that was just the right length for our odd square living room. JL has great sizing options that we were able to choose from and we were so happy to be able pick out the size that worked best for us. As far as the color went, we knew we wanted to go with something light to open up the room and lucky for us they have hundreds of swatches to choose from too. We loved that we were able to see a swatch of each of the fabrics we liked online before we made a decision. Ordering online can be pretty intimidating but we are so in love with how it all came out! If you're not the online sofa ordering type you can browse their furniture at stores like Macy's, Living Spaces, Z Gallery and a ton of other local stores. Find one here!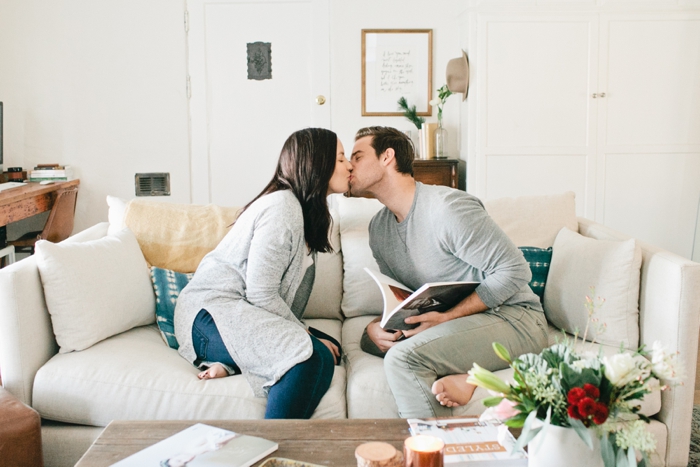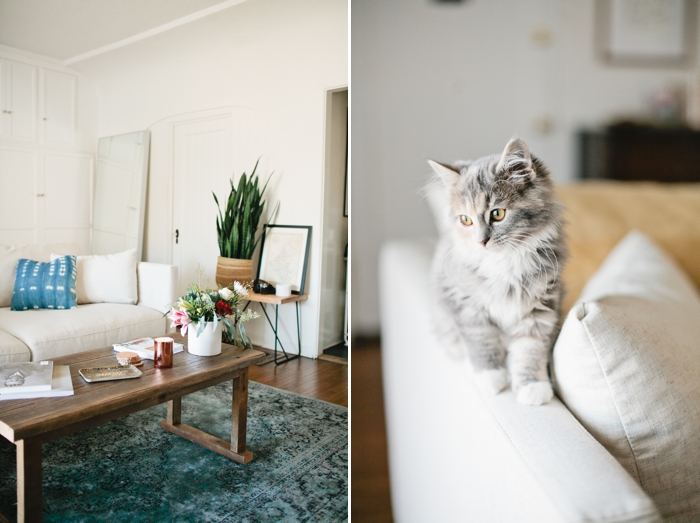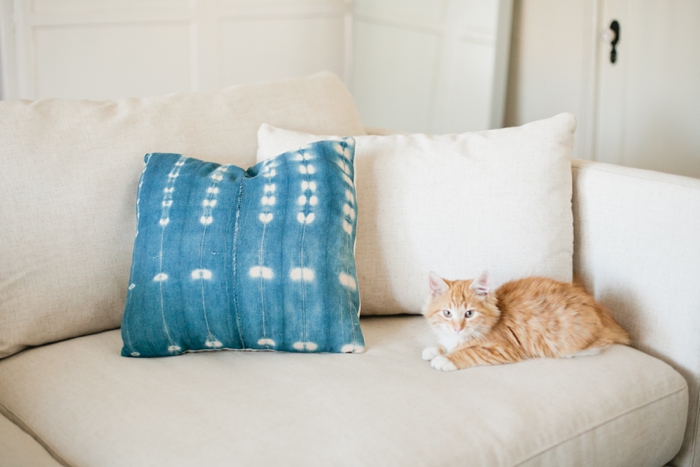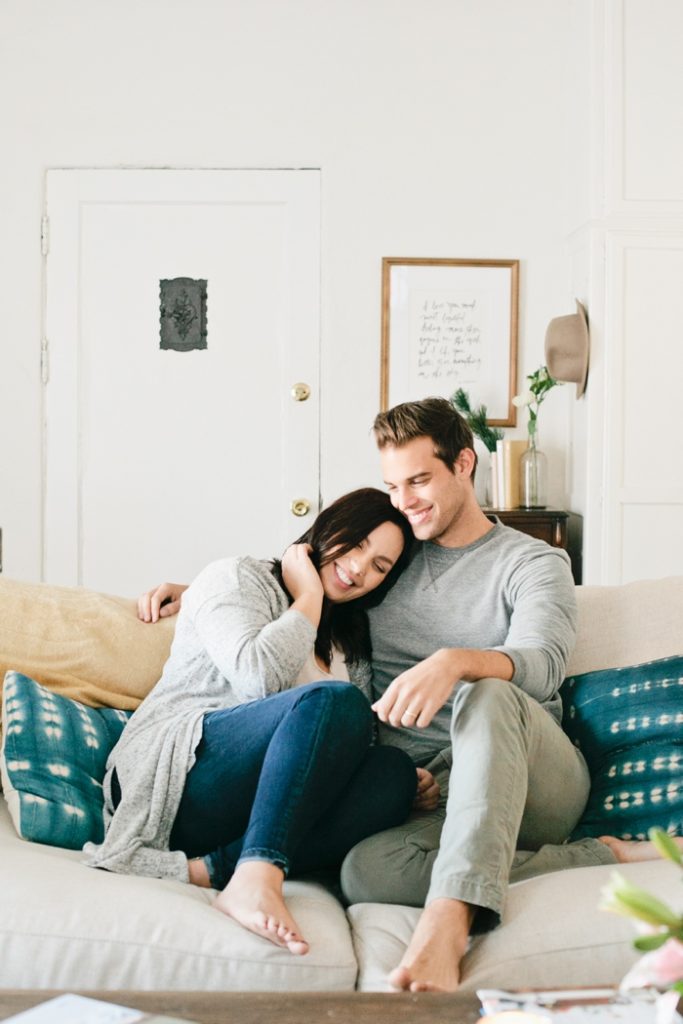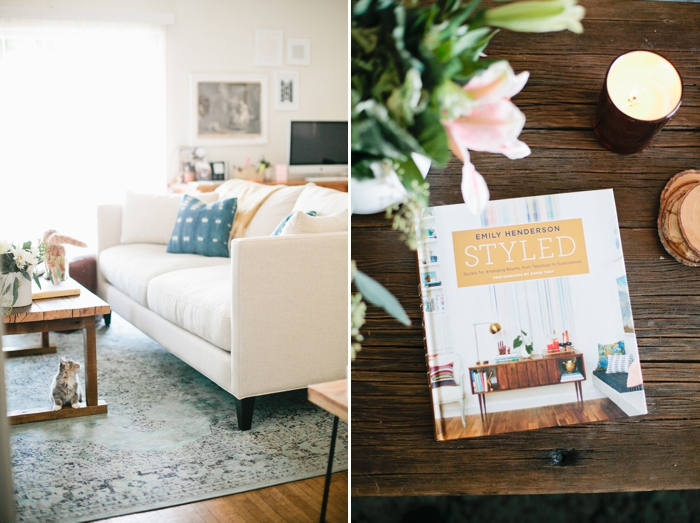 The second it arrived and we sat on it it was like sitting on a cloud. It really is the most comfortable sofa we've ever sat on and we love how deep it is. No more fighting for "the perfect spot" because really, it's ALL the perfect spot. Since we spend a ton of time in our living room it is the most perfect sofa for us. We also love the fact that it can double as a bed since we don't have a guest room. Even Adam can comfortably fit on it (and he's super tall 😉
Overall we are so thrilled with our experience with Jonathan Louis and we would recommend them to any and all of our friends and family! They made the process simple and painless and we are so excited to have a space that really feels like us!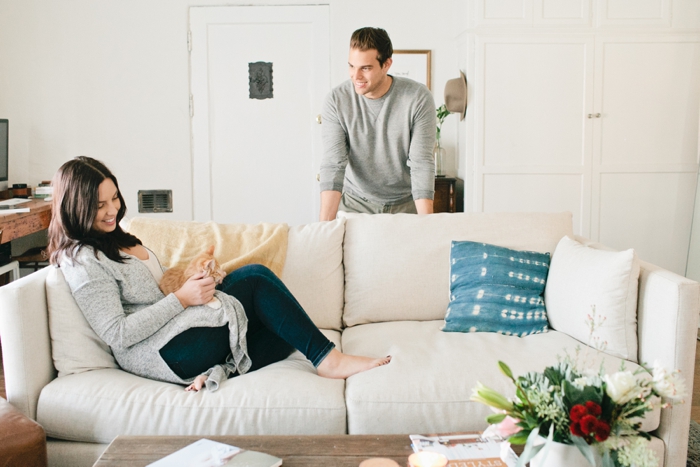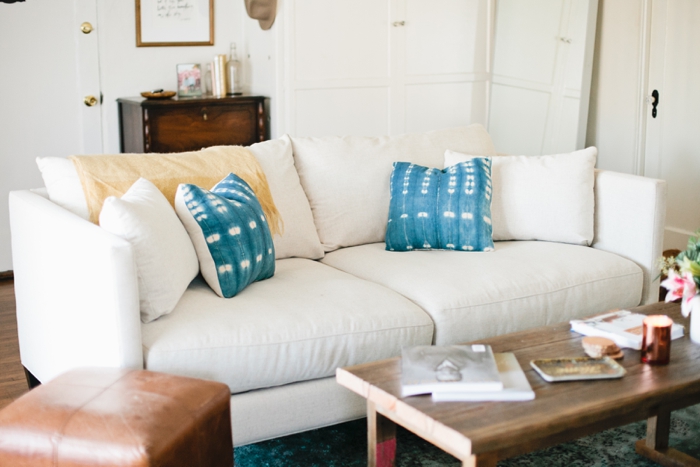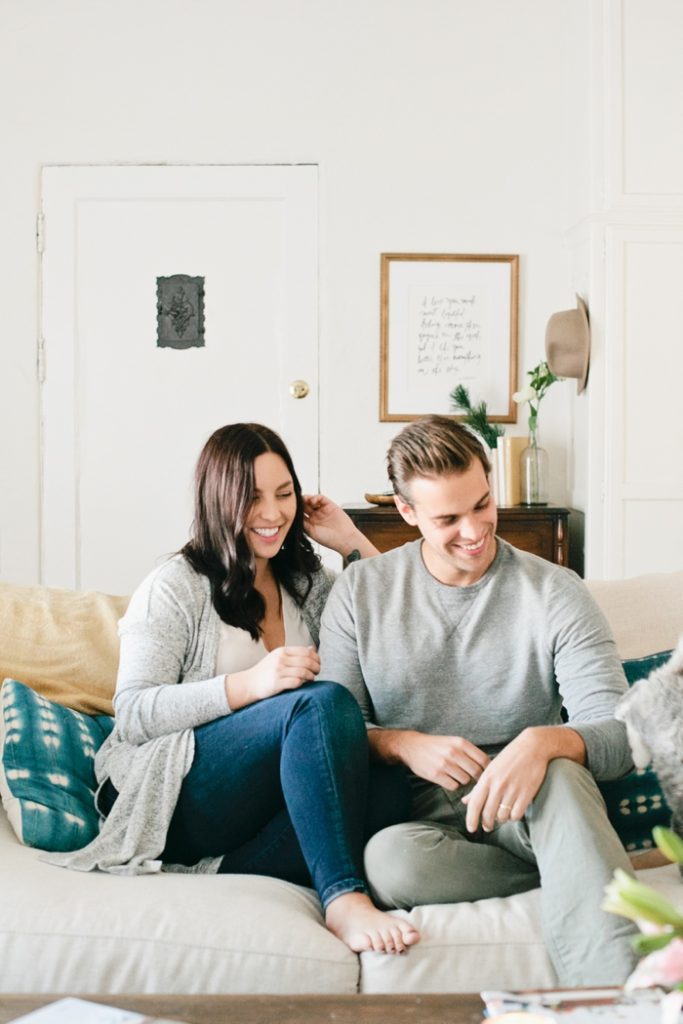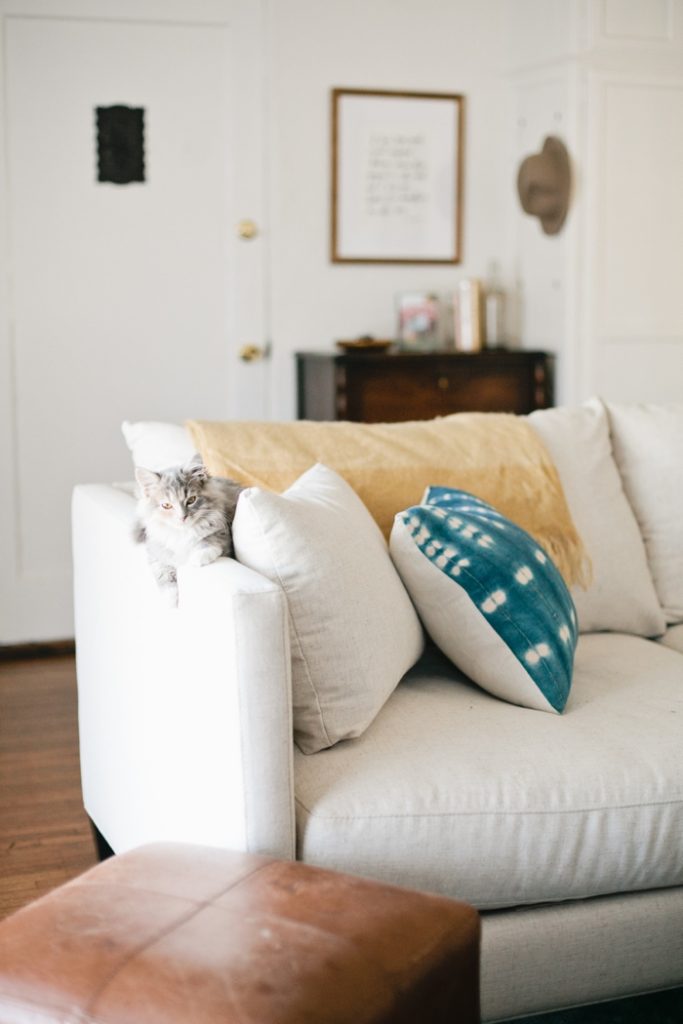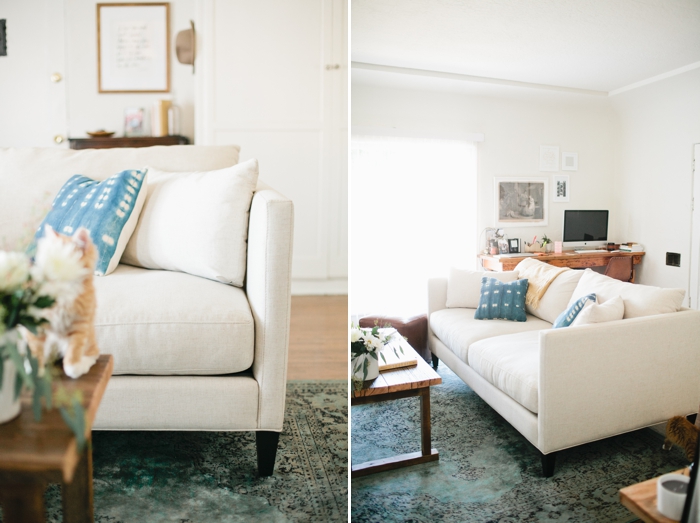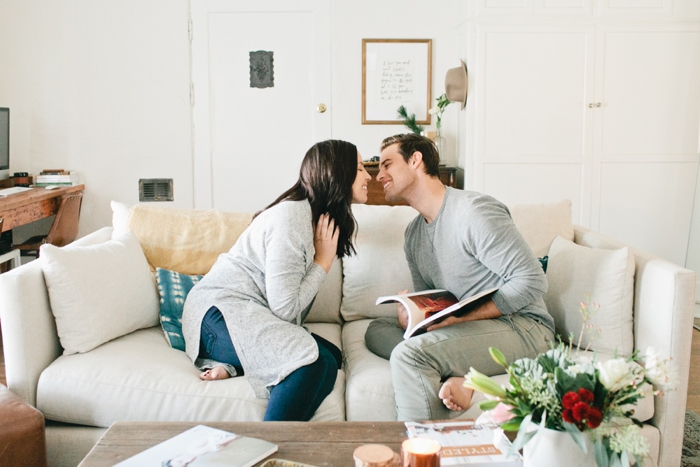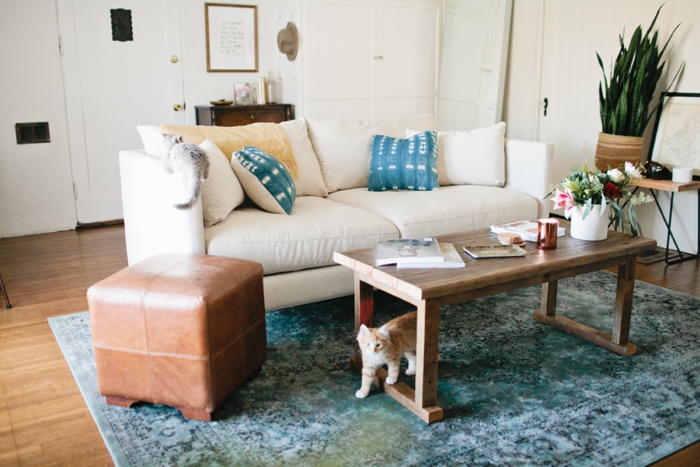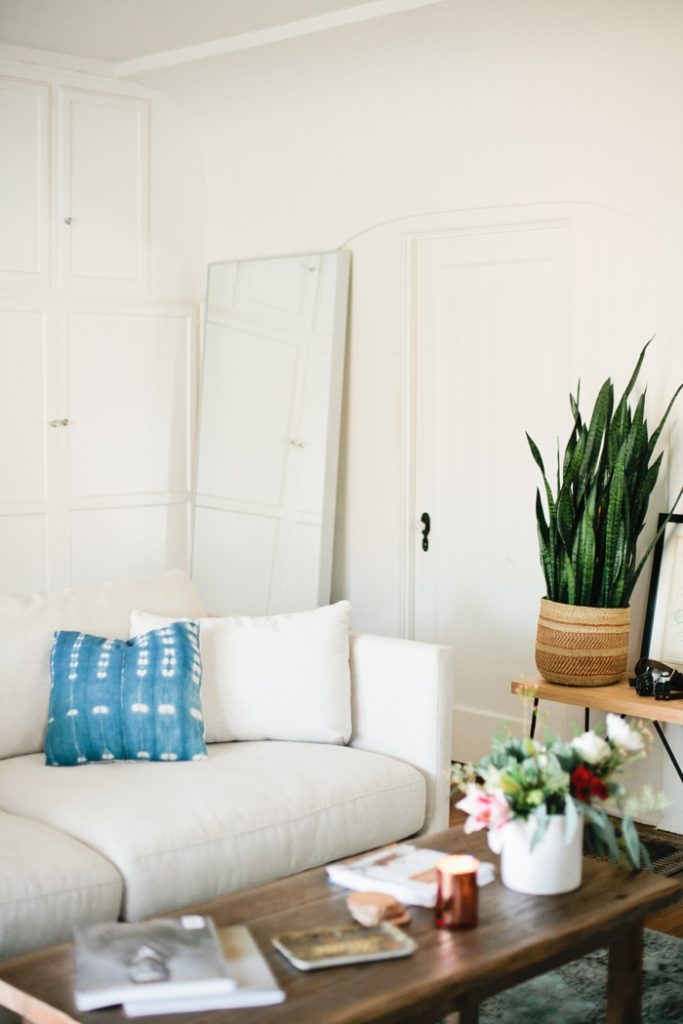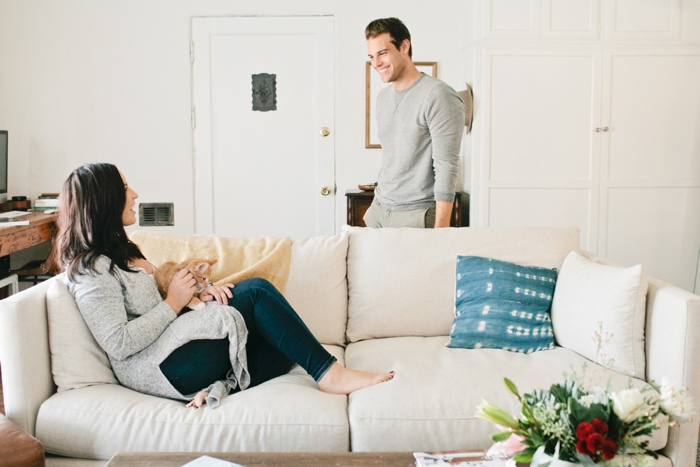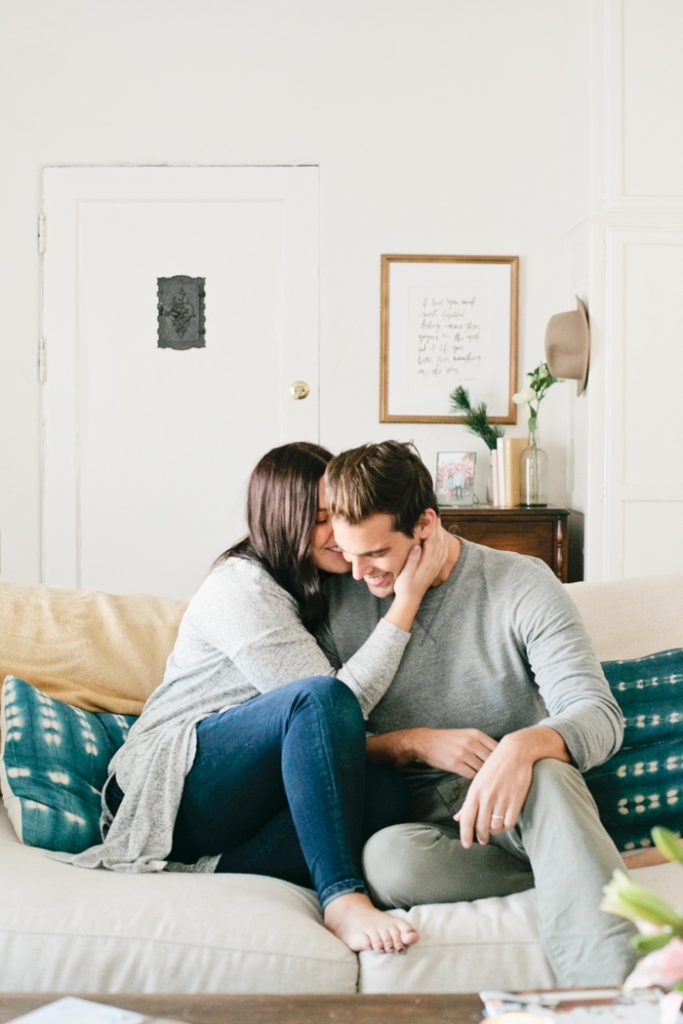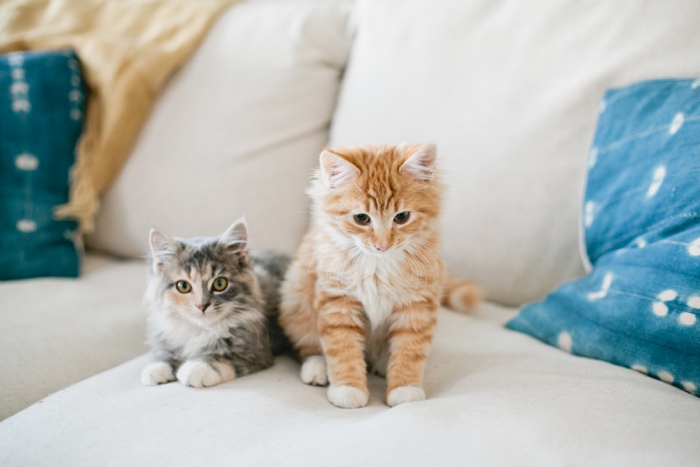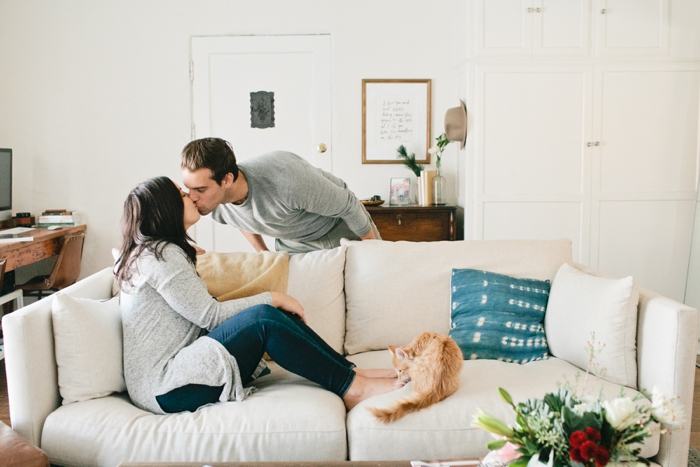 Oh, and our new kitties Samson and Delilah are really into it as well 😉
Disclosure: This post is sponsored by Jonathan Louis but all thoughts and opinions are my own.