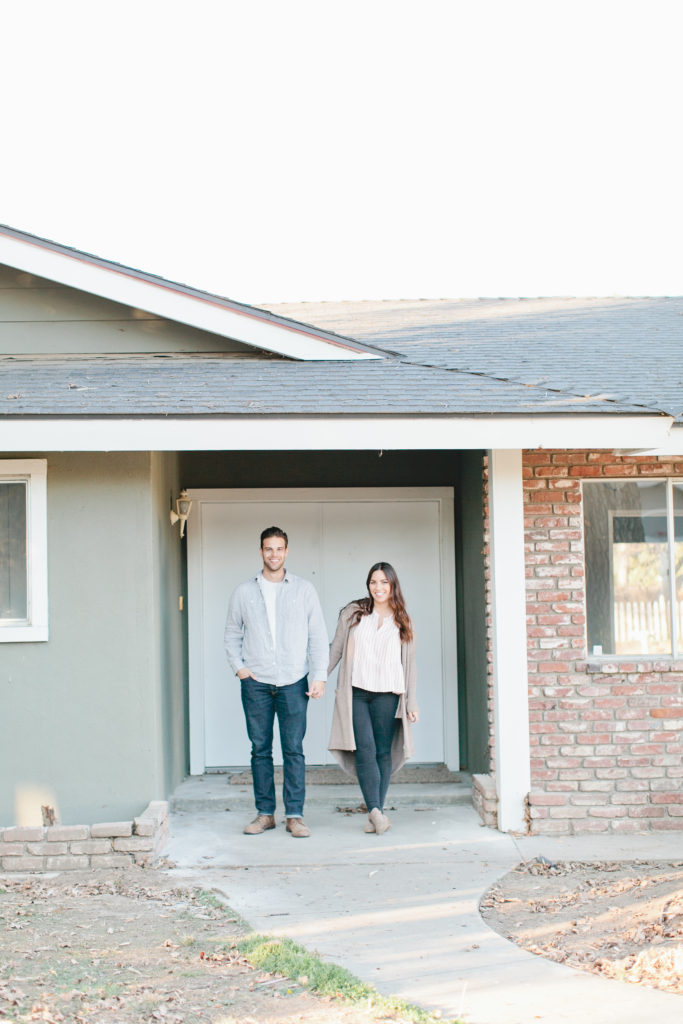 We bought a house!! We are beyond excited to set roots down in Visalia again and make an old house our new home.
If you know us then you know we didn't want a new build. Actually, the older the better. We love the charm, unique features and layouts of older homes. So when a 1960's ranch style home came on the market in a friendly little community tucked away in the outskirts of town, we knew we had to jump on it.
Yes, its 50 years old and yes, it needs a lot of updates (wait until you see these bathrooms) and some work but it's nothing we can't handle, right?
So, after thirty days of paperwork, inspections and negotiating we finally got our keys to our first home, that just so happened to be on Adam's birthday (what a gift right).
Instead of moving in right away like a normal couple we've decided to dive head first into renovations. But before we share our DIY experiences we want to share the home in its current state and give you an idea of what we're working with.
So, come on in!
The house was built in 1964 and most things in it were also built in 1964. Including those terrible doors and the old windows. Both (all) are getting updating very, very soon. Scroll down to the bottom of the post for a video tour and watch Megan take way too long to explain things that are being done in the house.