I'm starting a new thing, Wedding Wednesday, a day to share wedding business and shenanigans. If you could care less about wedding plans then feel free to just skip the blog on Wednesdays. Easy as that (insert winky emoji here).
With that said, in a little less than two weeks I'll be lunching with the most important women in my life for my own bridal shower…WHAT!? It's all so surreal. We sent out our invites at the end of February and getting the rsvp's back is a total trip! We keep thinking "people are actually coming to this giant party we've been planning, this is really happening!!!"
Back to the problem at hand…I am completely stumped on what to wear the the shower, of course. I had a dress, then I decided, in true woman form, that I hated it. So I got rid of it and started searching for something else. Isn't it the worst thing ever when you go in search of something specific and it's no where to be found? That's my problem at the moment. I know fit and flares are best on my figure but cannot find a cute white one to save my life.
I recently found this one at Anthropologie. It's absolutely darling but the pineapples threw me off and it's just a little too poofy and overwhelms my short frame too much.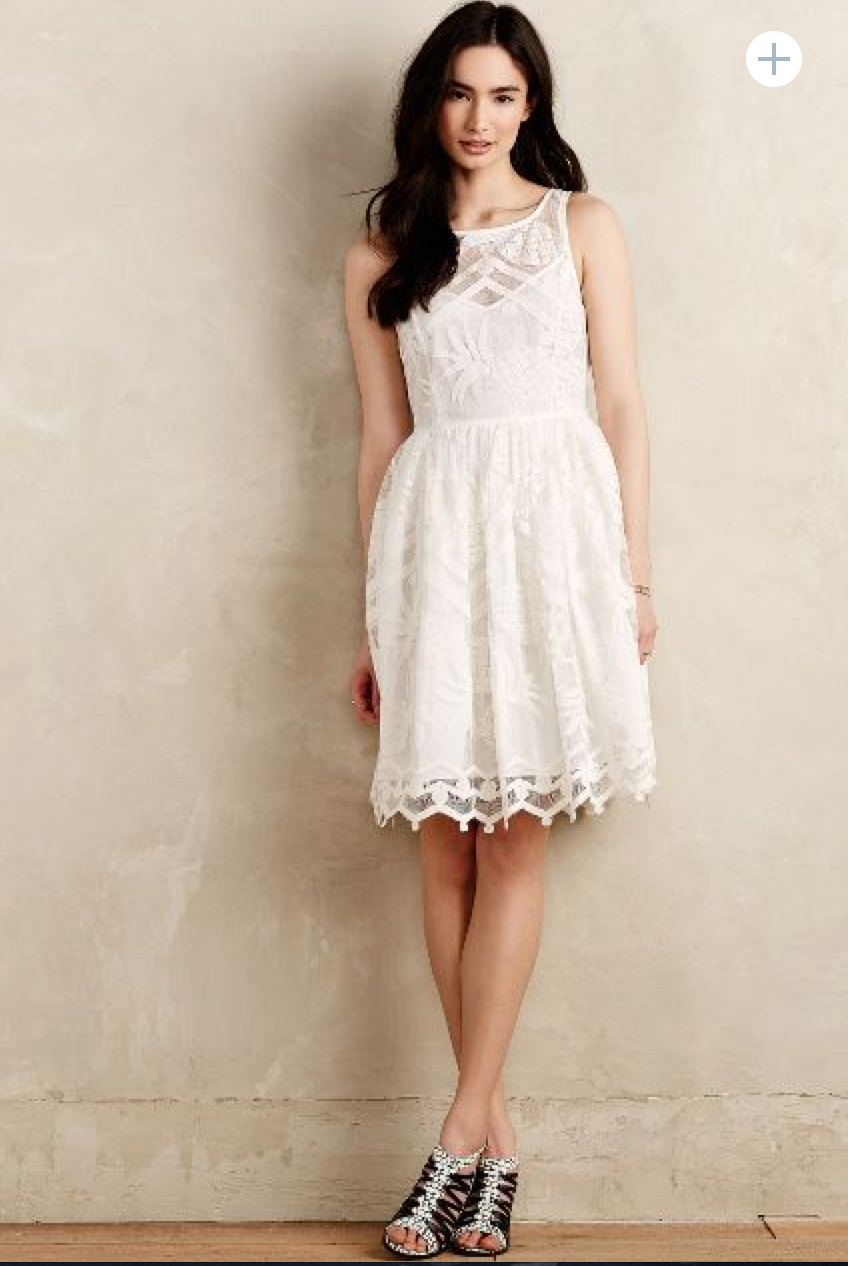 This one at Nordstrom is cute and simple…maybe too simple?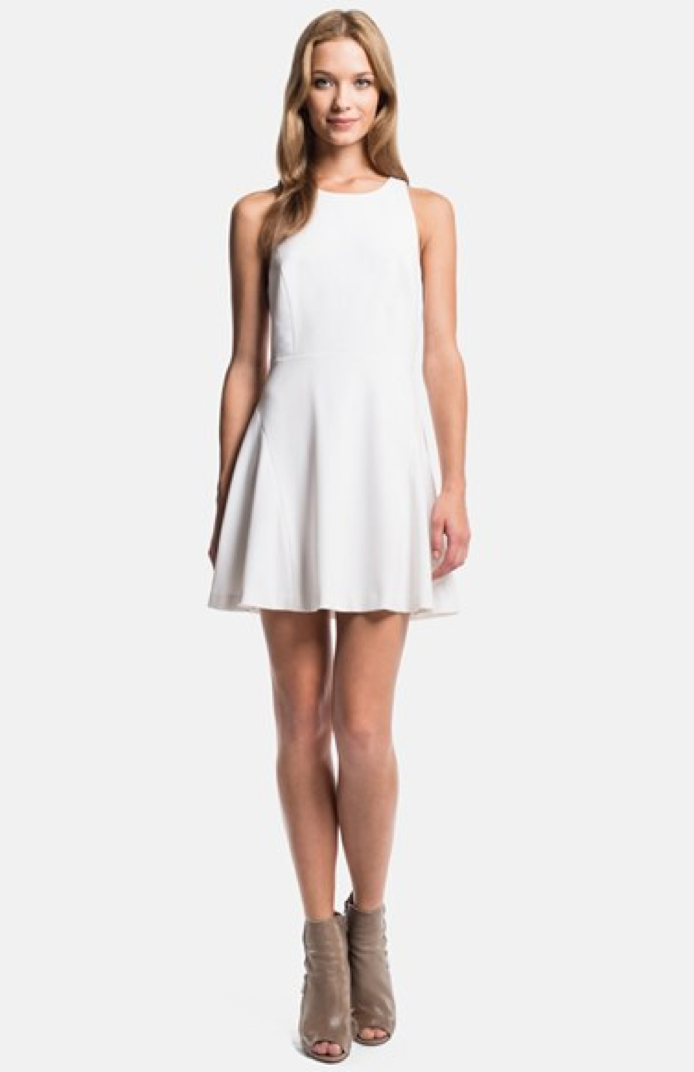 Then there's this one…my girl Lauren Conrad (we're obvs besties on first name basis) for Kohls never disappoints. Now I just need to go find it and try it on. Could be a good one?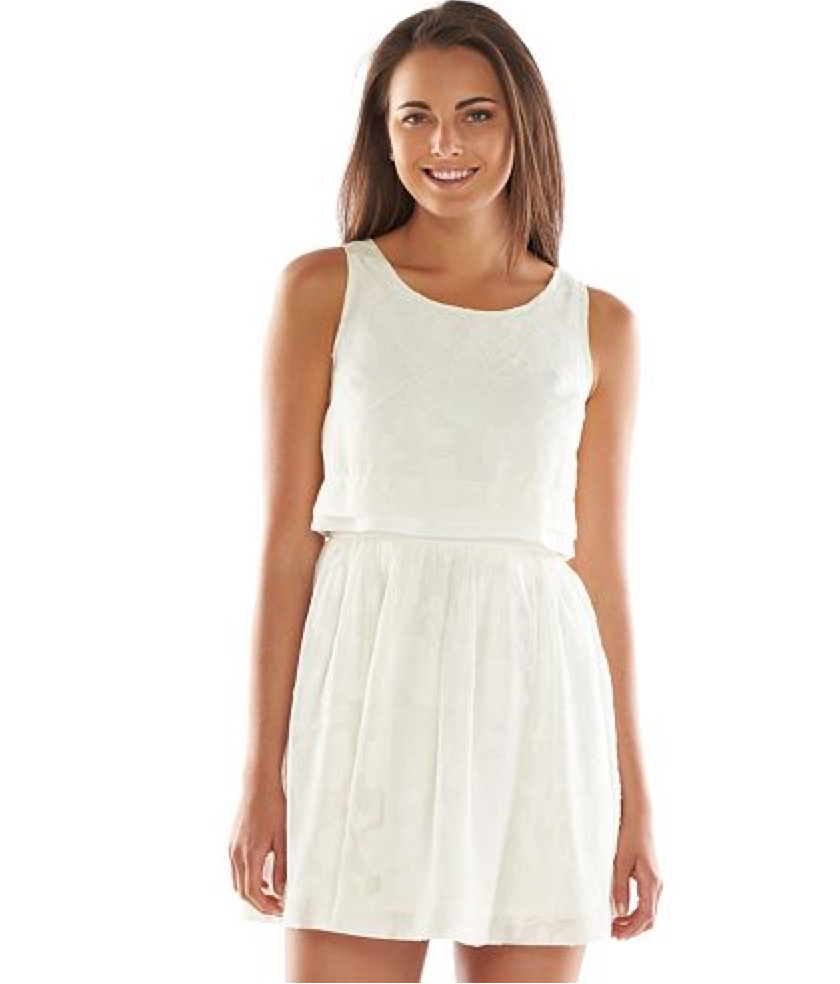 Have you seen any lately? Any online sites I should know about? Help!! No, but really, help.