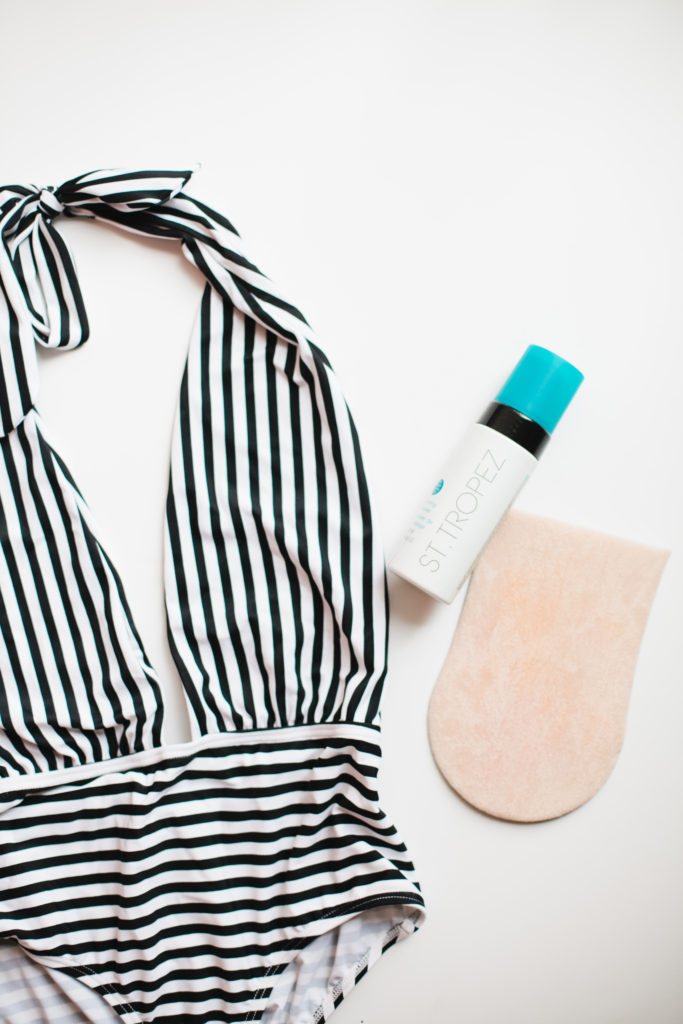 I don't know about you but for me having a tan makes me feel about a million times better (and like 10 lbs skinner!) This summer has already been so nuts that I haven't had a lot of time to just go relax on the beach and work on my tan so I've enlisted the help a sunless self tanner. I've heard excellent things about all St Tropez products so I decided to give it a try. I was nervous to try it being a self tanner virgin and all but it was SO easy guys, really!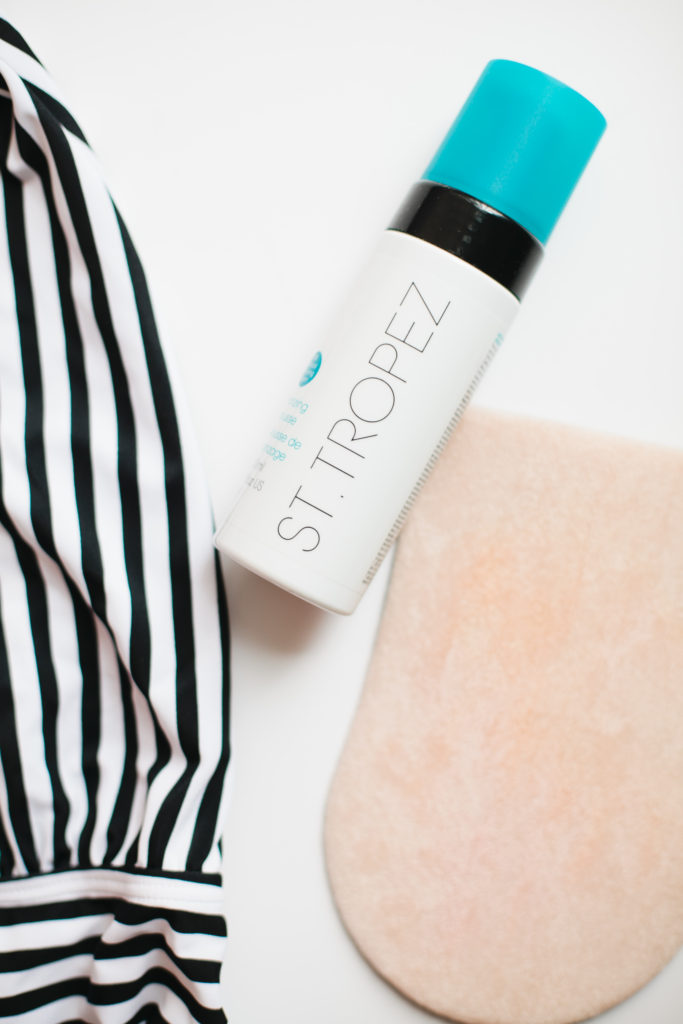 I love the tanning mousse so much and having the tanning mitt was really helpful. There's nothing worse than self tanner hands, yuck. Start with a little bit of mousse on the mitt, you can always add more as you go.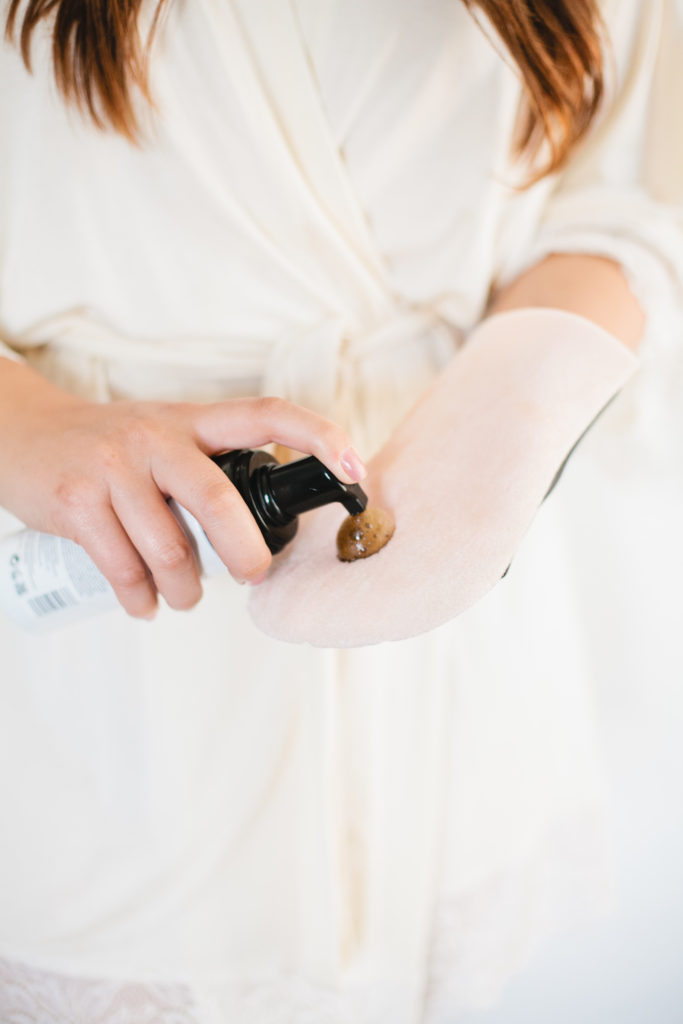 Make sure you blend in circular motions. You can go over one spot more than once if you need to later since you'll be able to see where you're blending. The aloe in the mousse makes it really moisturizing and your skin ends up looking so natural and golden.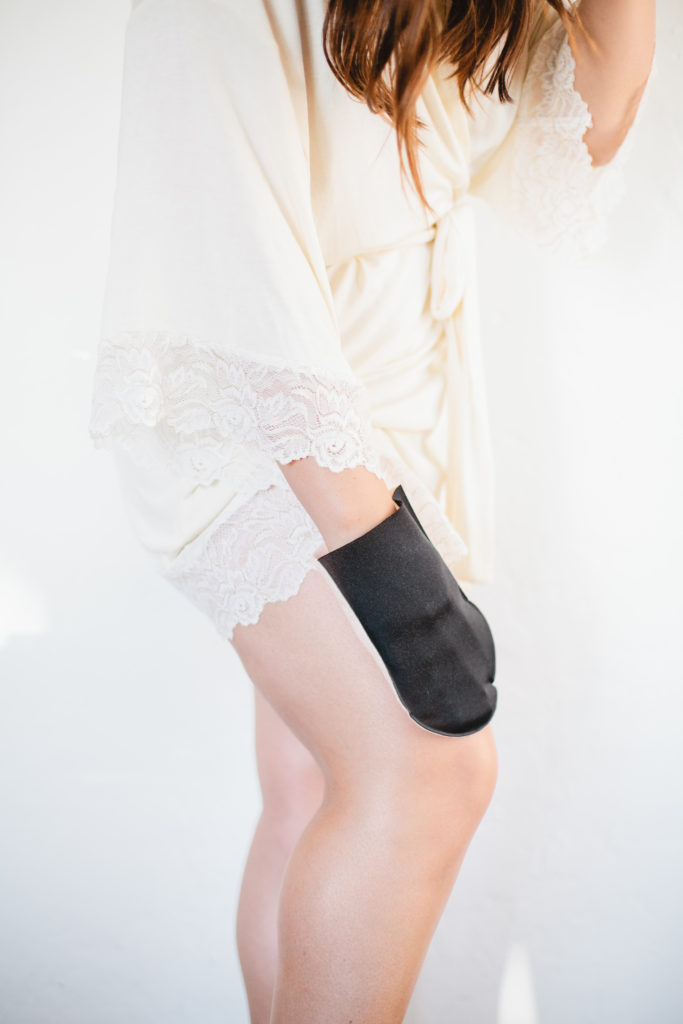 Make sure you wait until your skin is touch dry before getting dressed. I recommend putting on something really light and nothing too constricting after applying. And remember, you can't get wet for 4-6 hours. They suggest applying before bed and sleeping overnight in it, just be sure to have sheets on that you don't care that much about.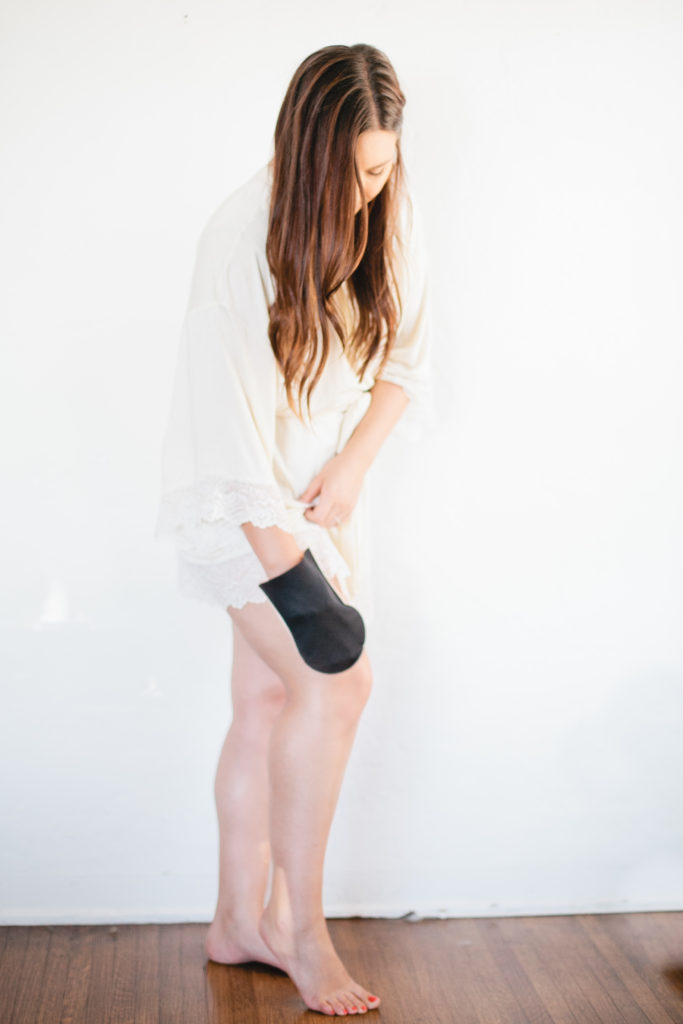 I woke up this morning with the prettiest golden glow and know that over the next couple of days it's going to just get richer. I highly suggest this mousse guys, give it a try and let me know what you think of it!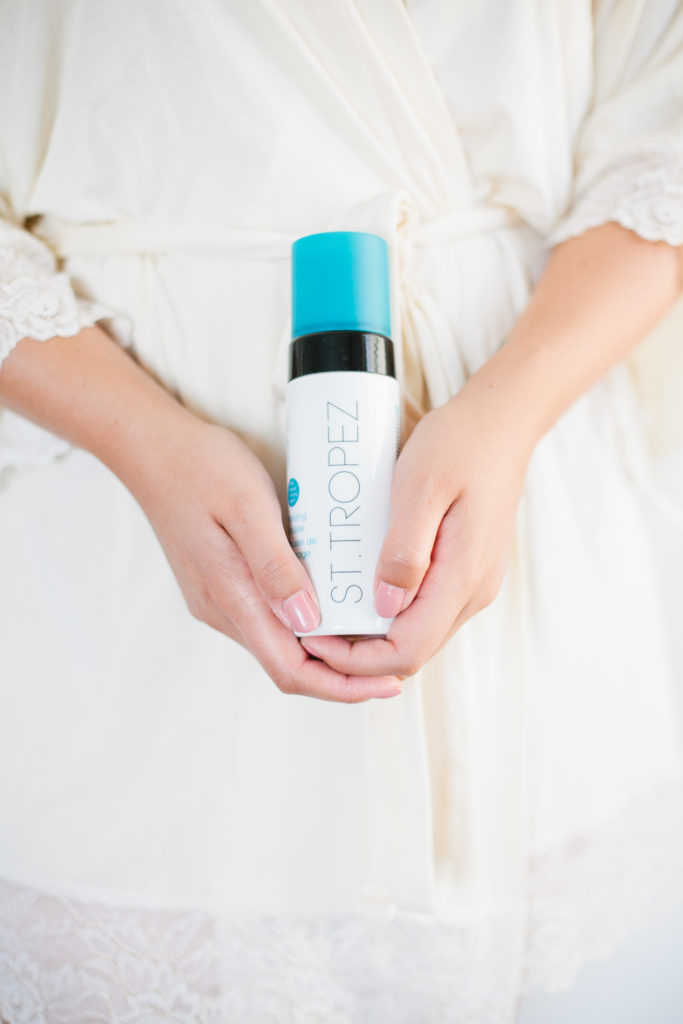 Self Tanner – St Tropez Tanning Mousse
One Piece – Asos (sadly just now out of stock) Similar here, here and here
Robe – BHLDN