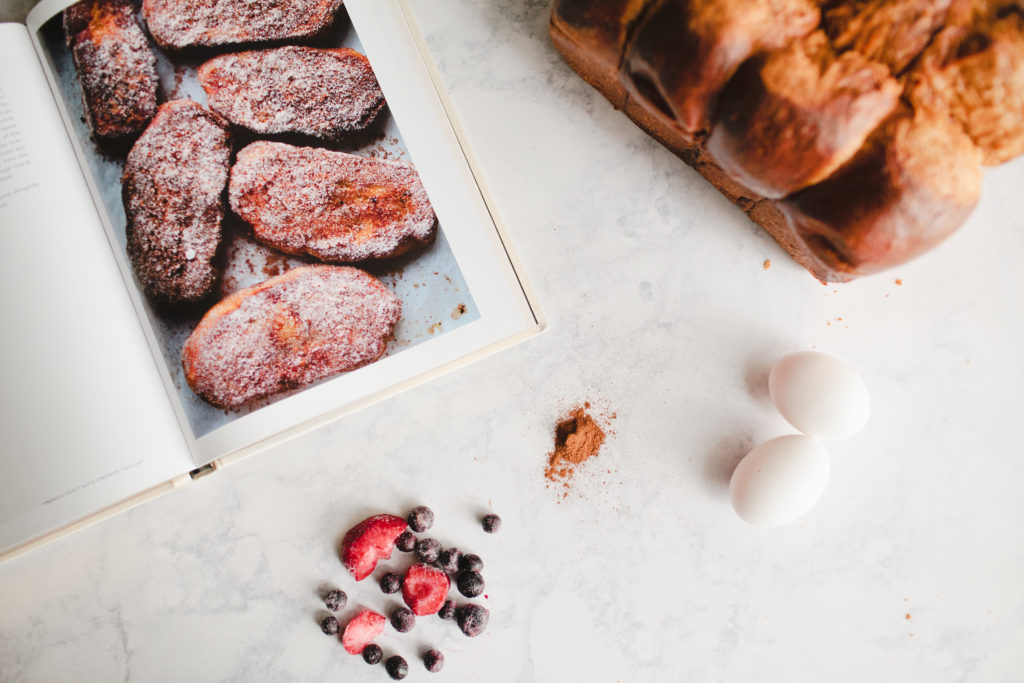 If you ask Megan what my weakness is she would say "Sweets". I am a sucker for anything sweet and a french toast breakfast is right up my alley. For Christmas I was given the cookbook NOPI by author Yotam Ottolenghi and Nopi head chef Ramael Scully. Yotam introduced me to this amazing brioche french toast recipe which we attempted..and I think we succeeded.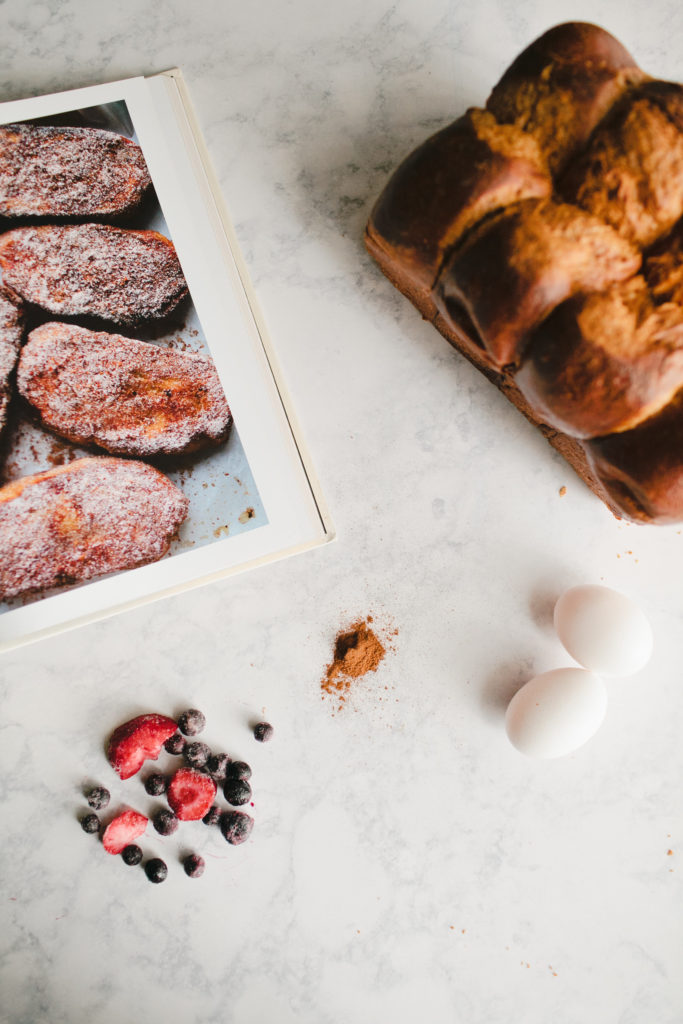 Now this recipe calls for a fruit compote and a topping of orange yogurt. We didn't have everything so we decided to forgo the yogurt and stick to the fruit compote as a topping. We also didn't have Star Anise so we substituted with cinnamon.
Ingredients:
Orange Yogurt –
1/2 cup Greek Yogurt and finely grated orange zest
1 tbsp orange juice
1 tbsp confectioner's sugar
Mixed Berries –
10 1/2 mixed frozen berries
1/3 cup fine sugar
2 tsp lemon juice
Star anise sugar – (We used 1/2 cup of fine sugar with 1/4 cup cinnamon)
8 whole star anise, blitzed in a spice grinder into a fine powder
1/4 cup of fine sugar
French Toast –
5 eggs
3/4 cup whole milk
14 oz brioche loaf (cut into 6 1.25in slices)
1/3 cup unsalted butter
Fold all of the orange yogurt ingredients together in a mixing bowl then refrigerate.
Place berries in a saucepan with sugar and lemon juice. Place over high heat and cook for 6 minutes, stirring occasionally until the sugar has dissolved, set aside and let cool for one hour or while you continue to cook and prep.
(If using Star Anise) mix together star anise and sugar then spread out on a small plate in order to be dusted on the toast later.
(Cinnamon Mix) Mix the cinnamon and sugar and set aside ready for dusting.
Place eggs in a bowl and whisk well until fluffy, then slowly pour the milk while whisking. Then transfer to a dish that is large enough to fit the 6 slices of brioche in a single layer (use two dishes if necessary, don't separate soaking because some bread will soak up more egg than the later pieces). Add the brioche slices to the dish and set aside for 5 minutes turning them once.
Preheat the oven to 465 degrees
Place large non-stick frying pan over medium-high heat with 4 teaspoons of butter. When the butter begins to foam lay 3 pieces of brioche slices in the pan frying for 1-2 minutes. Flip the slices over and add 4 teaspoons of butter. Remove the slices and set aside on the baking sheet. Once all the brioche is on the baking sheet place in the oven for the remaining 4-5 minutes (until the toast has puffed up and golden brown). Then take the baked brioche and either dip or dust the Star Anise or Cinnamon on the toast.
Serve at once, with the berry compote alongside, and the orange yogurt spooned on top.
– Enjoy!