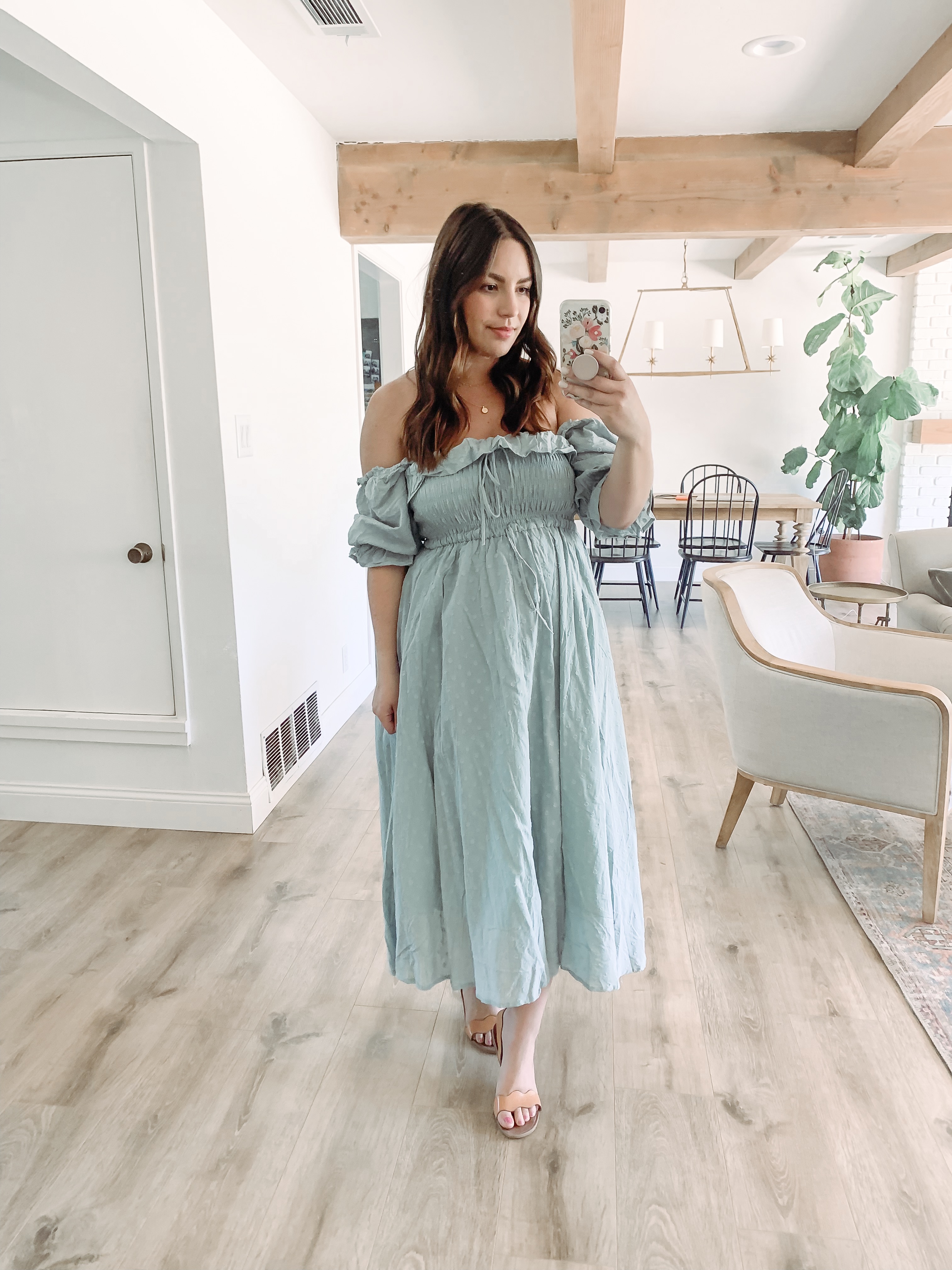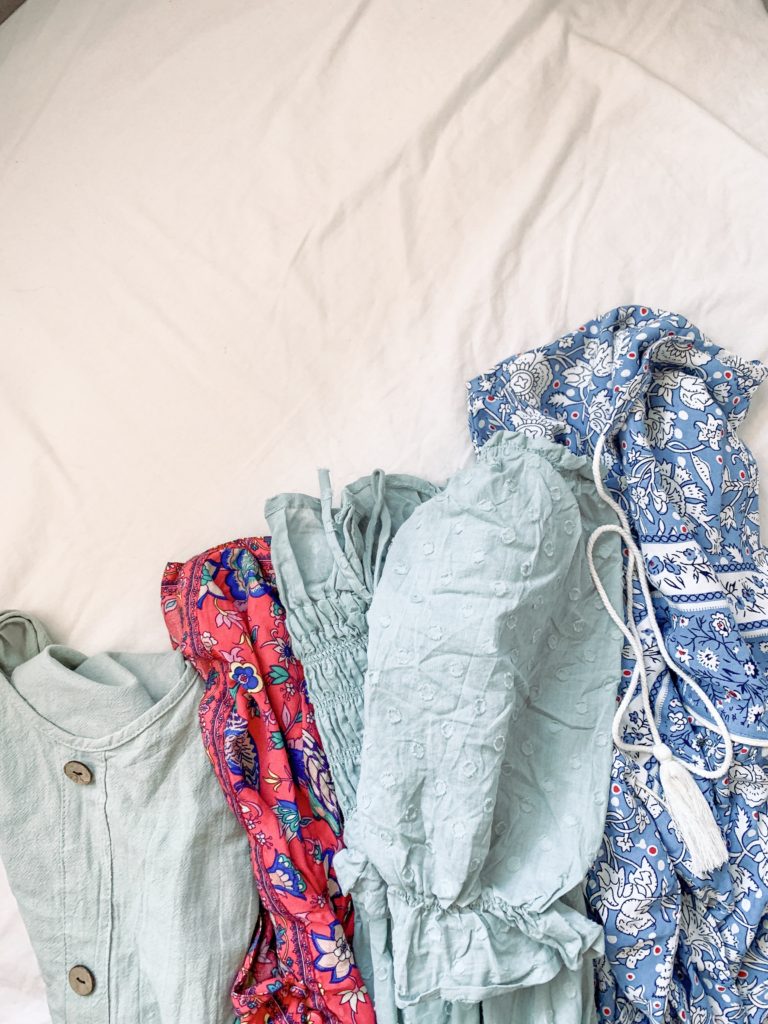 Amazon has it all. And by all I seriously mean ALL. I've recently found a favorite brand on their for some amazing Free People and Spell knock offs for a fraction of the price and couldn't be happier with them! I still 100% believe in investing in quality pieces (hello, Madewell jeans forever) but for fun summer dresses, I have been loving that I don't have to spend more than $30 for some really cute stuff. Now, while most are Prime (thank heavens for prime) there were a couple things that took an entire month to get to me and one was pretty terrible so that's frustrating but hey, that's kind of what you get in the world of fast fashion.
You can find all of these, and a few more, on my Amazon page HERE.
Sizing reference…I'm 5'3″ with a large chest and hips so I typically order a Large in everything. Especially because most things are coming straight from China so I know the sizes run small. Here are my favorites!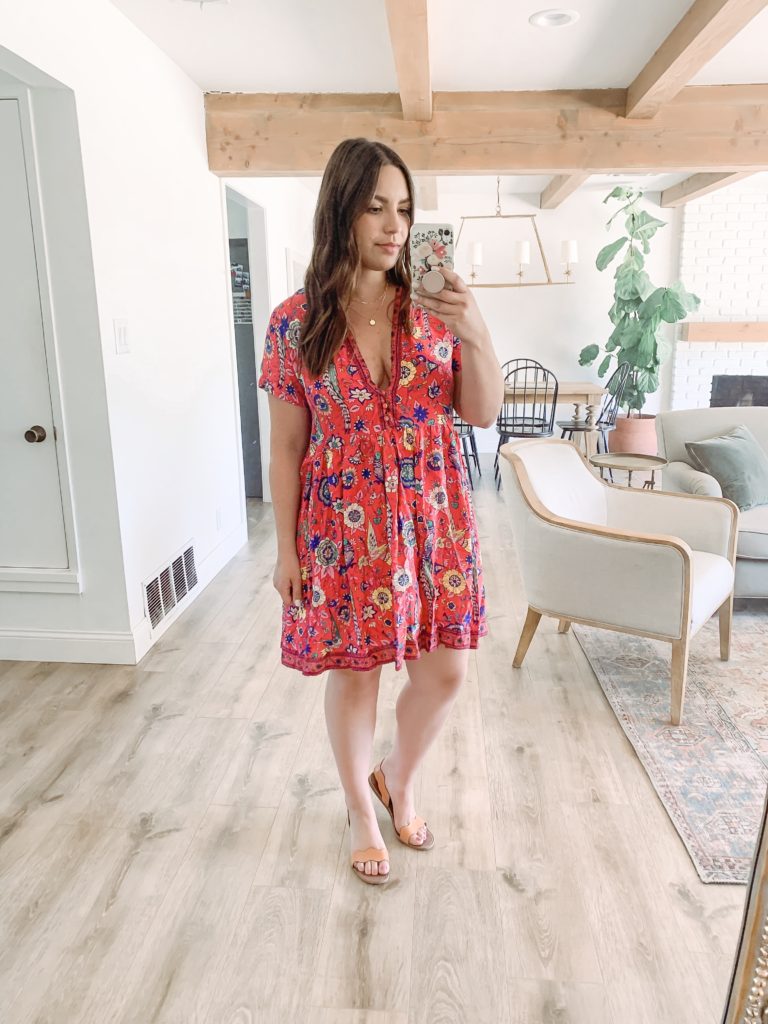 This dress is the easiest to throw on! I love the little buttons at the top and it's a VERY fun, punchy pink/red. The only thing is that it's cut pretty low so I would opt to wear a cute lace bralette if you're not the type to want to show cleav. I also think it would be the most perfect swimsuit coverup or beach day dress. It's super lightweight and soft! I'm wearing a large.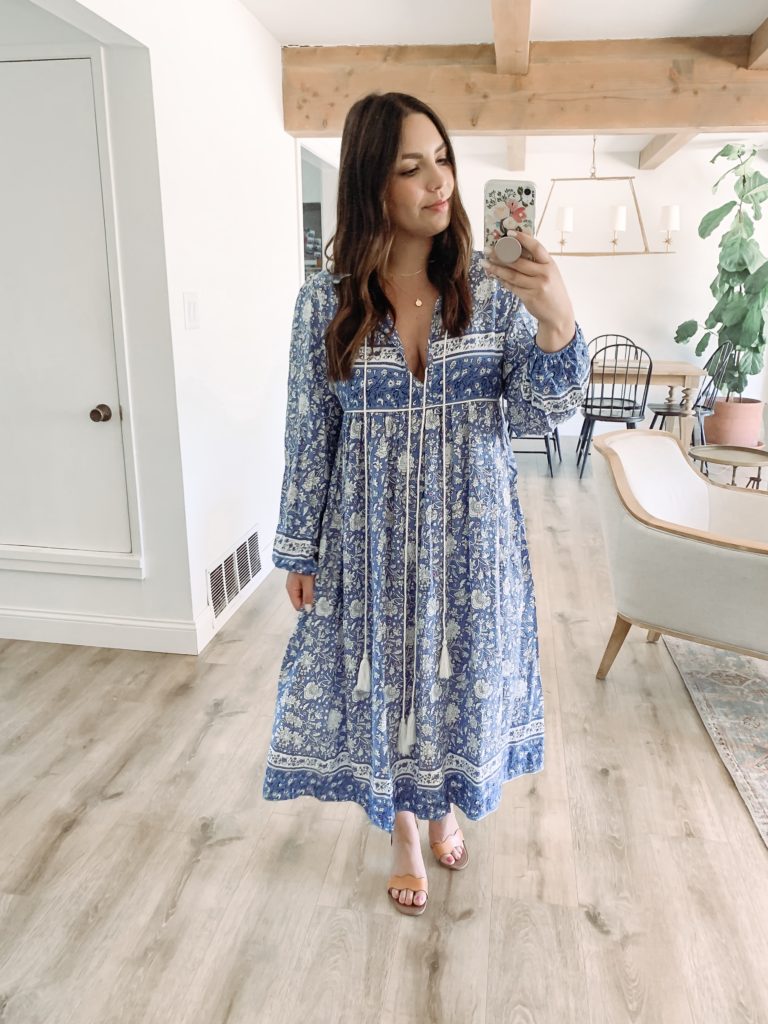 LOVE THIS ONE!
This was one of the items I waited a month for. It was definitely worth the wait because it's pretty heavenly. It's similar to the material in the shorter dress above but a little bit heavier. I love the tassels and the length. You could tie the tassels or leave them. Now, when will it be in the low 70's again so I can wear this one?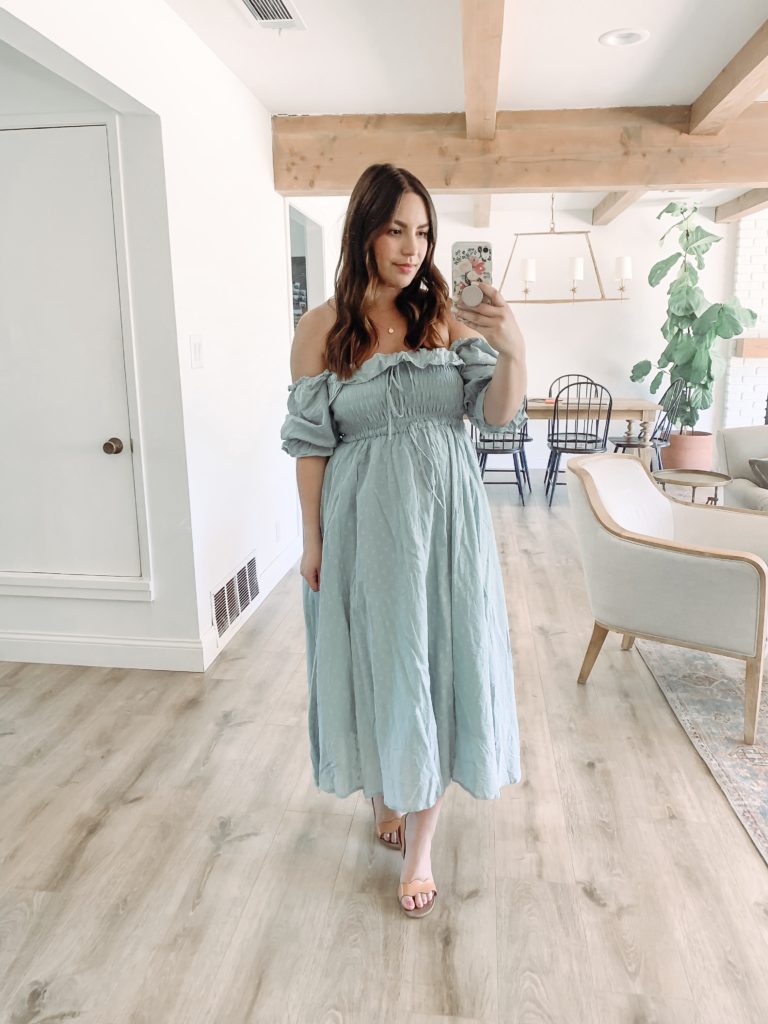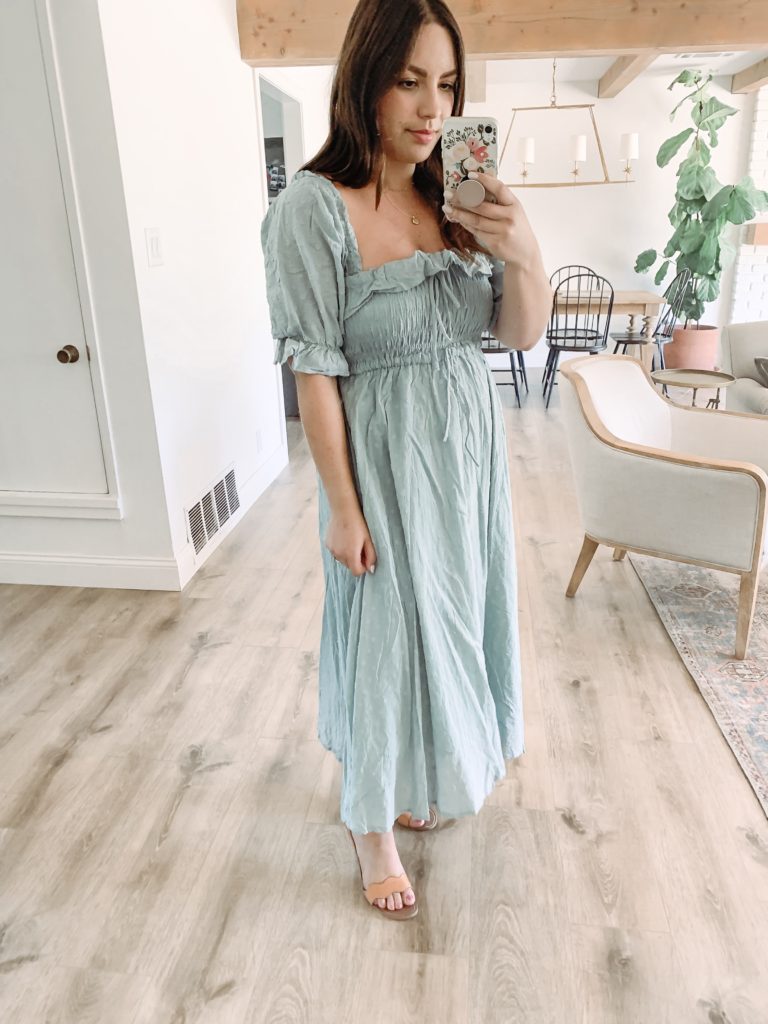 Okay now this one is my favorite. It's a total Free People knockoff and honestly, I like it more than the FP version. It's thinner so it's not as much material weighing you down and it comes in some dreamy colors. It was super hard to decide between this one, white (I mean duh) and a blush but I love this soft sage color. I think it may be perfect for fall photos this year! I'm wearing a Medium in this because that's the largest size these dresses come in for some reason, but the top is nice and stretchy so I feel like it's a very versatile size! Wear the sleeves up on your shoulders or down (although, if you put them up chances are they're going to fall down anyways sooo)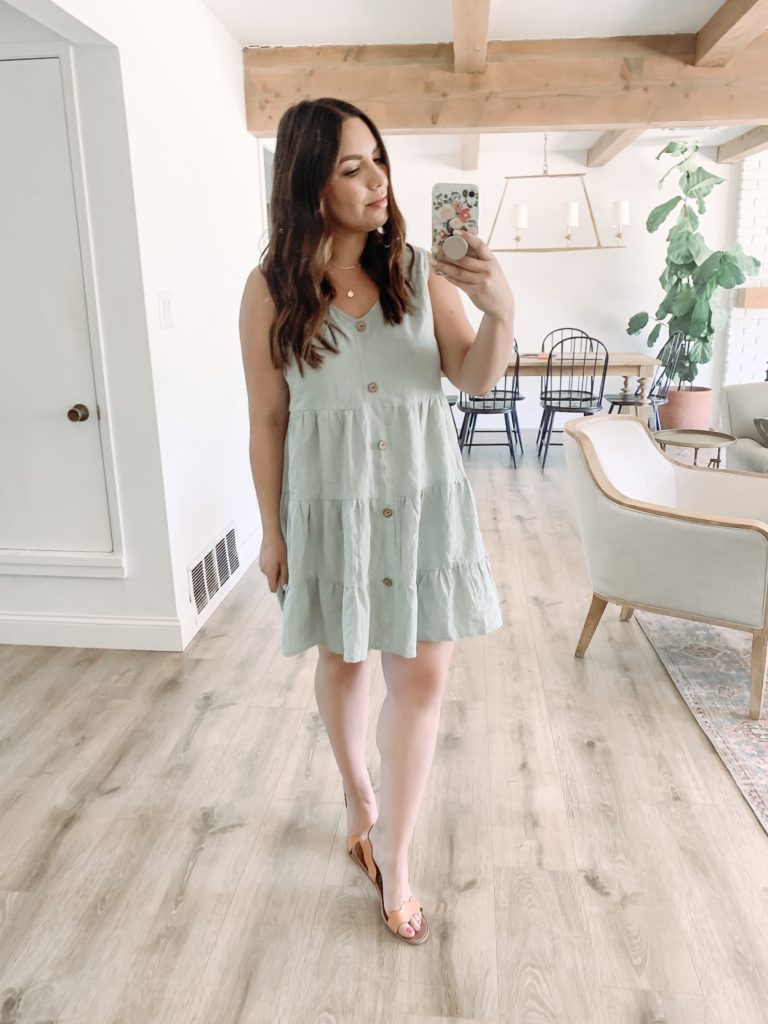 This is the best little summer dress. It's lightweight and the material is just thick enough to not show and lumps or bumps. I love the little (faux) wooden buttons on this one. Wearing a Large!
Feel free to reach out if you have any questions about any of these items! It's so fun to find them and even more fun when they come in and they're actually nice quality and CUTE!