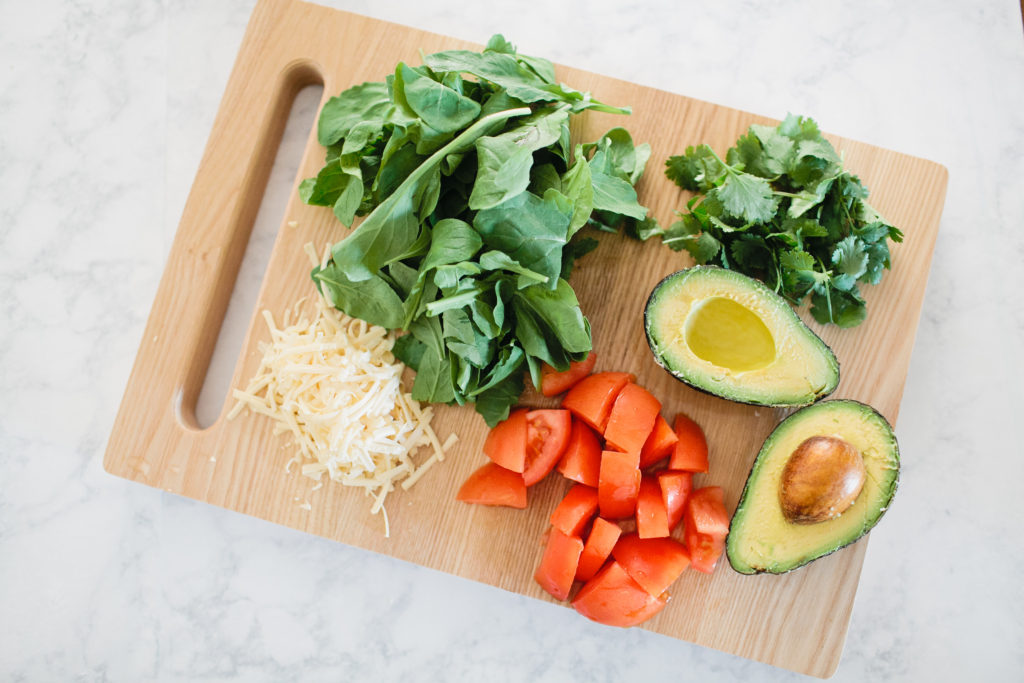 Everyday is a new adventure for food at the Bravwel Casa. Well…mostly we just order pizza but once in a while when we're feeling brave we decide to cook something. We had this great dish at a local restaurant in West Hollywood and figured it's perfect for when you're not feeling like a salad for lunch. For an easy quinoa bowl follow the recipe below
Ingredients –
One handful of Arugula 

1-2 boneless chicken breasts

1-2 roma tomatoes,  quartered 

1 avocado, chopped (about 2 cups)

One handful of cilantro

A handful of your choice of cheese


1 cup of Quinoa 

Coarse salt and freshly ground pepper

Sriracha for serving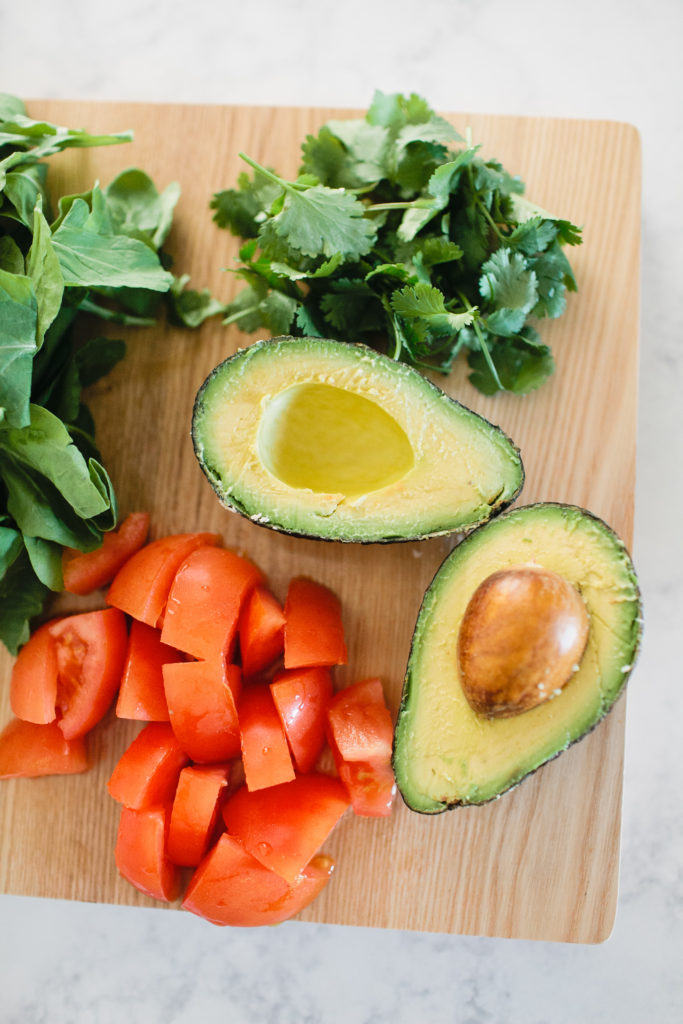 Cook 1 cup of Quinoa
Stir in 2 cups of water or broth and the salt. Bring to a rolling boil.
Turn heat down to the lowest setting. Cover and cook for 15 minutes.
Remove the pot from heat and let stand for 5 more minutes, covered.
While Quinoa cooks prepare the additional ingredients. Chop the tomato, cilantro, and avocado.
Prepare Chicken breast
Season chicken with salt and pepper
Heat skillet or grill
Cook for 5 min on each side
Slice chicken into strips.
Next, add salt and pepper to the fluffed quinoa and stir. Then mix in the tomato, cilantro, arugula, and avocado. Dish the mixture into the serving bowls. Then top with chicken, cheese, and sriracha.
Add salt and pepper as needed and enjoy!