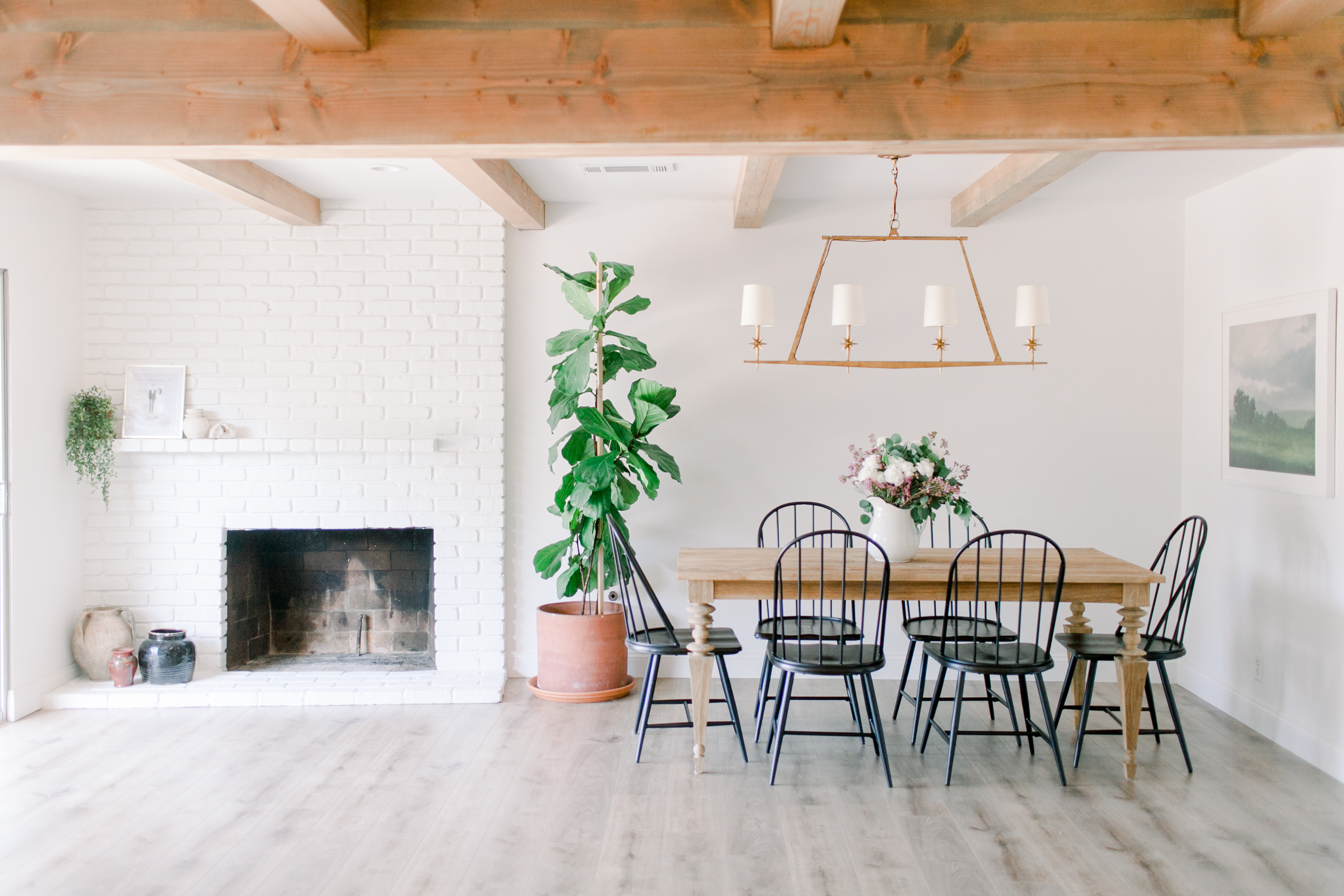 We're so excited to share our dining room with you all today! The dining table was actually one of our first home purchases. I found it before we even found our flooring and practically begged to buy it (after asking if I was a total crazy person for my priorities). The table sat in the box in the garage for a month and the second our flooring was in we put it together. It is so beautiful and I love the raw wood and leg design. We do want to seal it since we've noticed a few stains already from oil based food. But really, I don't mind a little wear and tear on furniture, especially wood. Finding the chairs wasn't nearly as easy. We searched for the perfect chairs for a while and am soooo happy we ended up with these. We originally looked at the lower, barrel version of this chair and realized it would be too low with the table. I love how this design comes above the table but doesn't block any view of it. And they were so much cheaper than the other version we looked at! Win win!!
Will before and afters ever get old? The answer is a hard no, guys. I can't believe how dreary it looked when we moved in and really, what a little paint (and beautiful new flooring) will do. Well, and new lighting, removing popcorn ceiling, taking down a wall, moving terribly ugly vents, and adding beams…but I digress. This space really is the heart of our home already. We've been loving having friends and family over and hanging out around the table.
We're still trying to figure out what to do on the wall behind the table. I don't want to do anything that takes away from the light fixture so I'm a little bit at a loss. If you have any ideas, I'd love to hear them!
Scroll to the bottom of the post for all sources!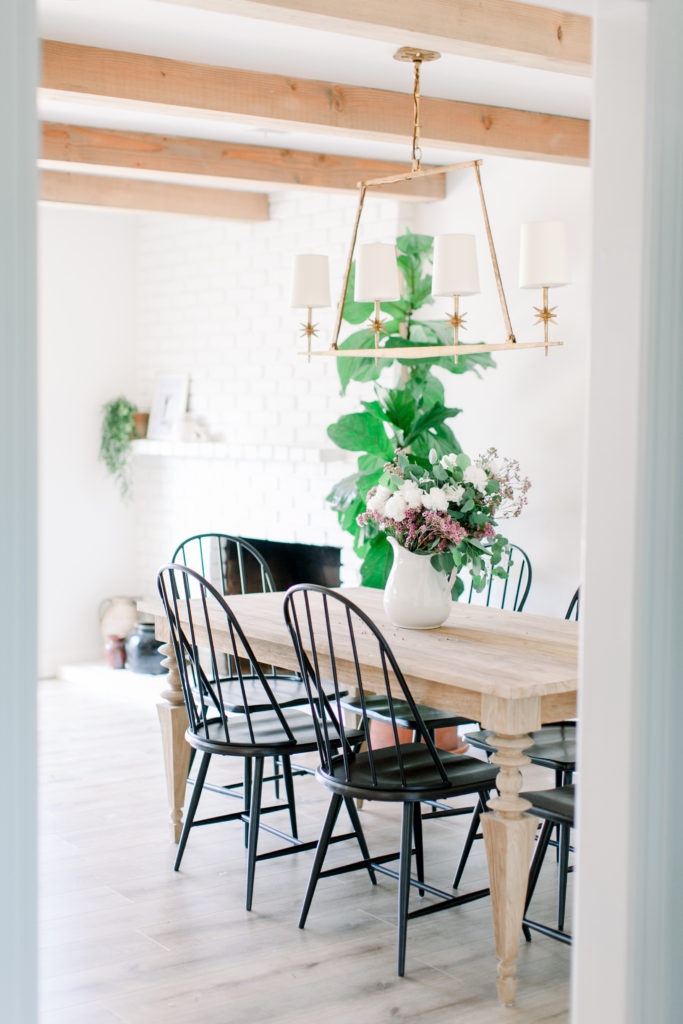 Sources
Dining Table: Asta Furniture – our table is still on sale. It's really beautiful and raw
Chairs: Overstock (our chairs are out of stock where we bought them but you can definitely sign up for their back in stock alert to be the first to know when they're back in stock!) Found them on Amazon too!
Light Fixture: Modern Etoile Linear Chandelier it's out of stock where we got ours but I found it on some other sites, and some similar ones too. Here, Here, Here and Here.
Art: Minted – We have the 40×30 with a white border.