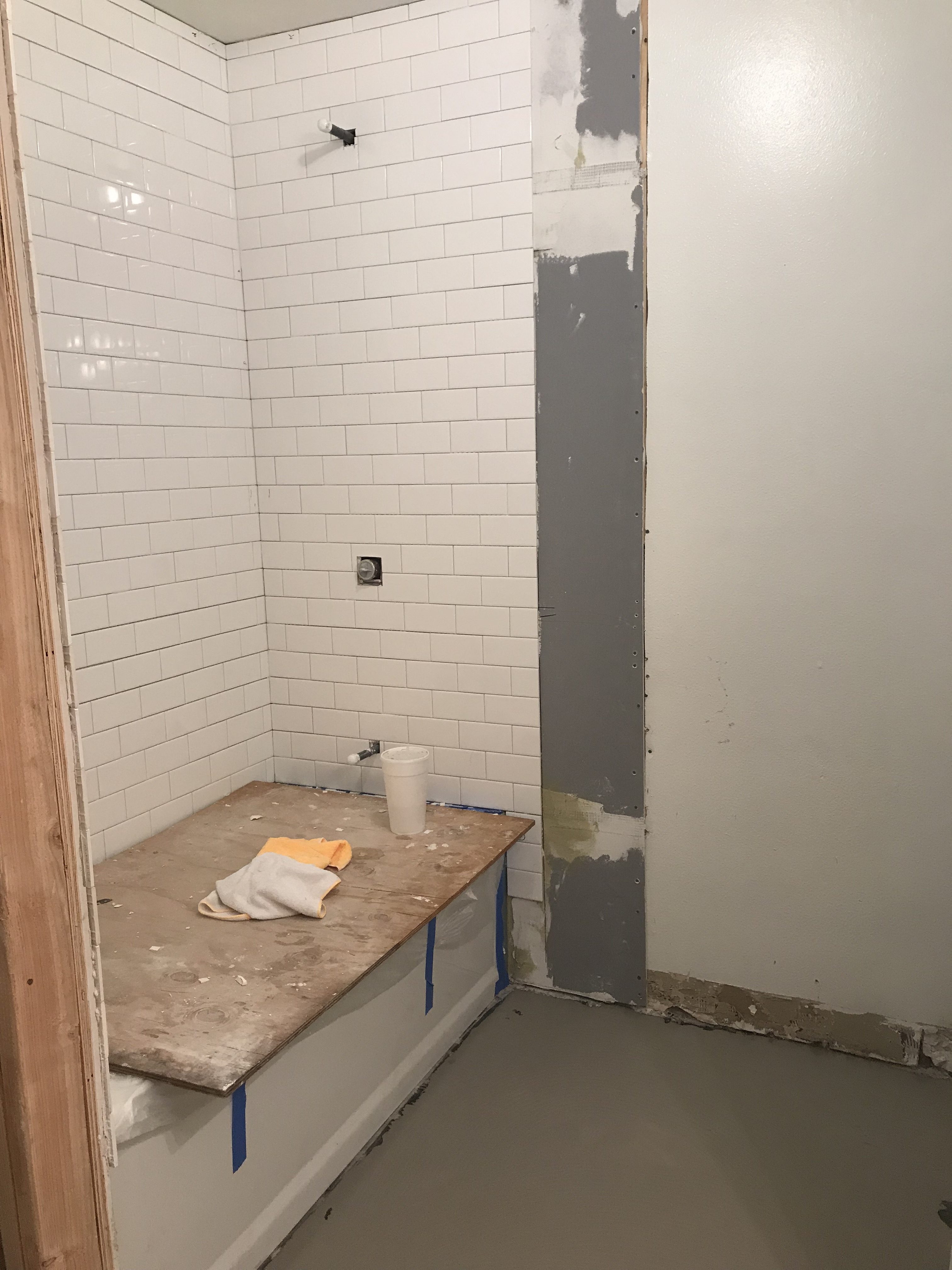 Our Guest Bathroom Renovation (Finally) – Day One (and two)
     Here we go!! Our hall bathroom has been gutted since two days after we moved in…and hasn't changed (two months later) until now. Our tile guy came two days ago and started prepping the room to lay tile yesterday! Ah, you guys. I cannot even wait for two working bathrooms again and to take baths in our new soaker tub. Have I mentioned how excited I am?
Okay, here is what the bathroom looked like when we moved in. Lots of pink, terrible tile, bathtub only (this was a big reason we decided to demo first of all) and a really low vanity. Like even I had to bend over to wash my hands (I'm 5'3″).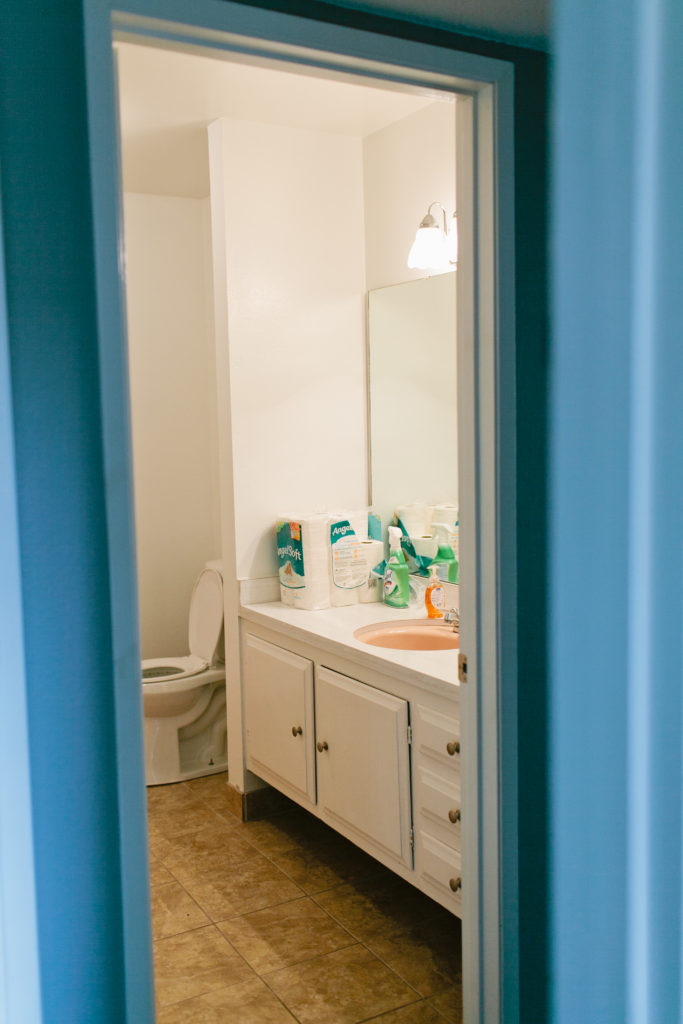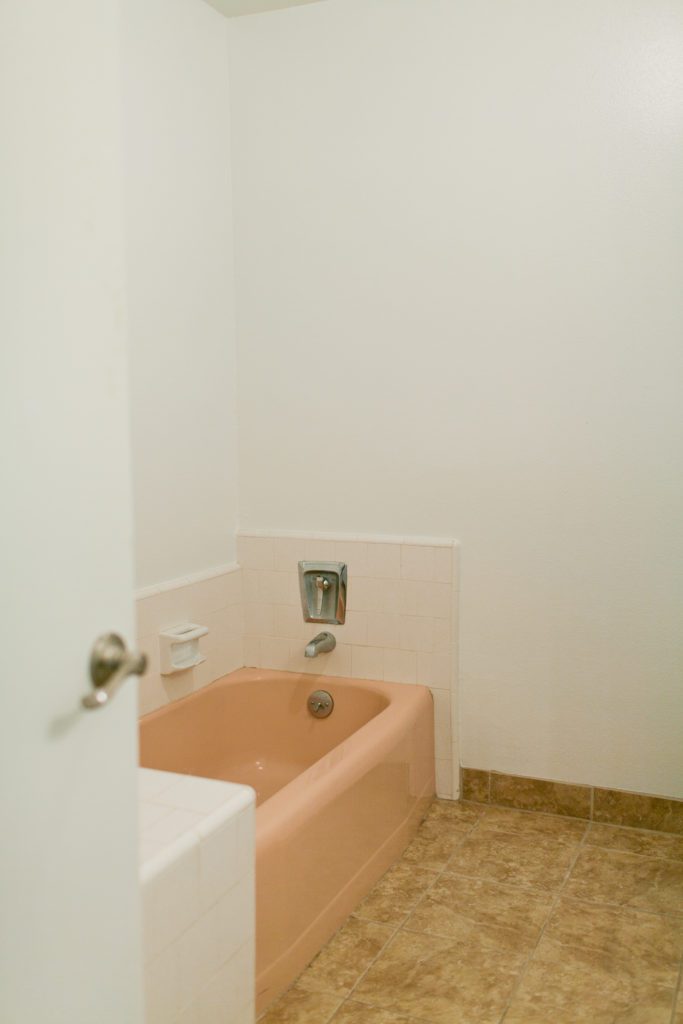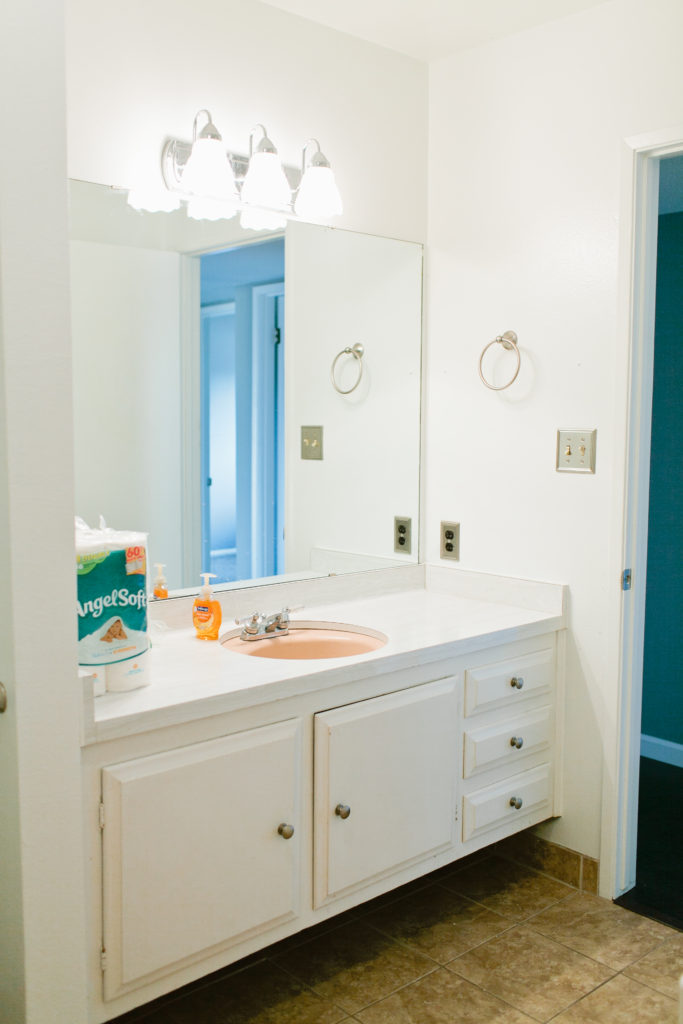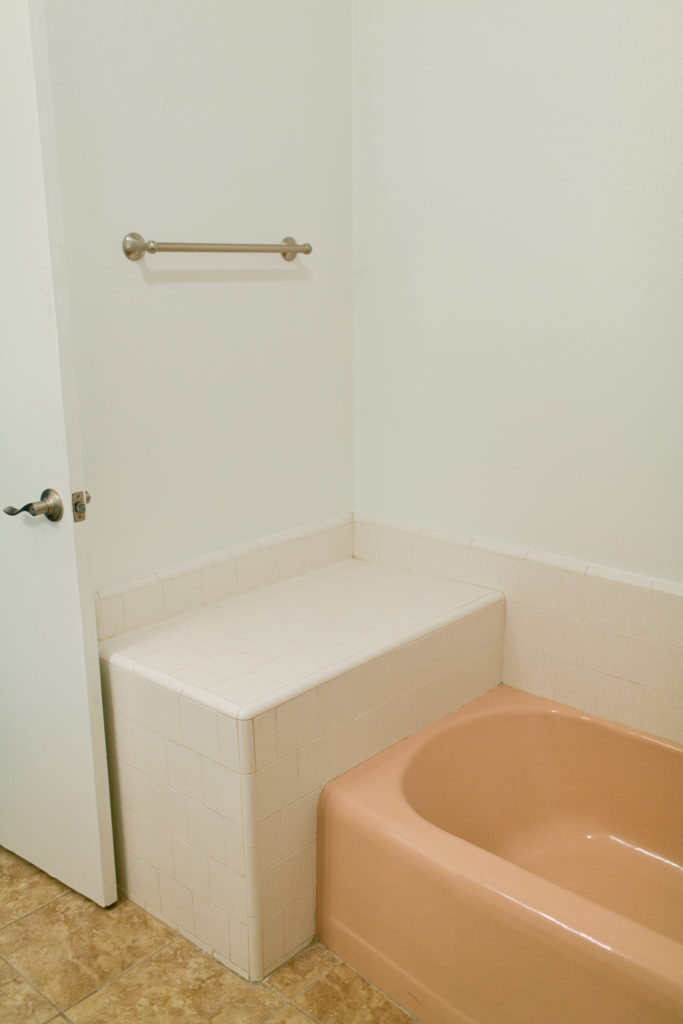 Literally days after moving in, we couldn't handle this bathroom (and anticipated things moving a lot quicker with the renovation of it) so Adam started demo-ing. Ripping out that tiled seat behind the tub, taking out the cast iron (aka HEAVY) bathtub and ripping up the tile and the vanity. Have you guys ever seen so much dirt under a tub? I was so grossed out by the fact that that is actually a thing. So gross.
Once everything was cleared out we had a plumber come and replace some of the pipe in the bathtub area and get it all plumbed for a shower. Our shower head in our master bath is so low so Adam wanted to be sure this one was extra tall so that he (and any tall guests we have) could comfortably shower in it. My contractor uncle built the wall behind the tub so we can have a niche, which will be a total game changer. Why do I feel so fancy doing that instead of having a terrible shower hanger thing to hold shampoo? It's so adult!! haha. The space in between the niche wall and the back wall will be storage. If you saw my stories then you know I've been debating over closed cabinetry and open shelving. My heart says open, my head says open (but maybe closed). Here's the thing, our vanity has two large drawers that we can hide things in and our linen closet is just outside of this bathroom so there's plenty of closed storage nearby. Plus, baskets hide so much. So basically I don't know why I ask opinions because I already know what I want to do ; ) Also, swooning hard over that new Kohler soaker tub!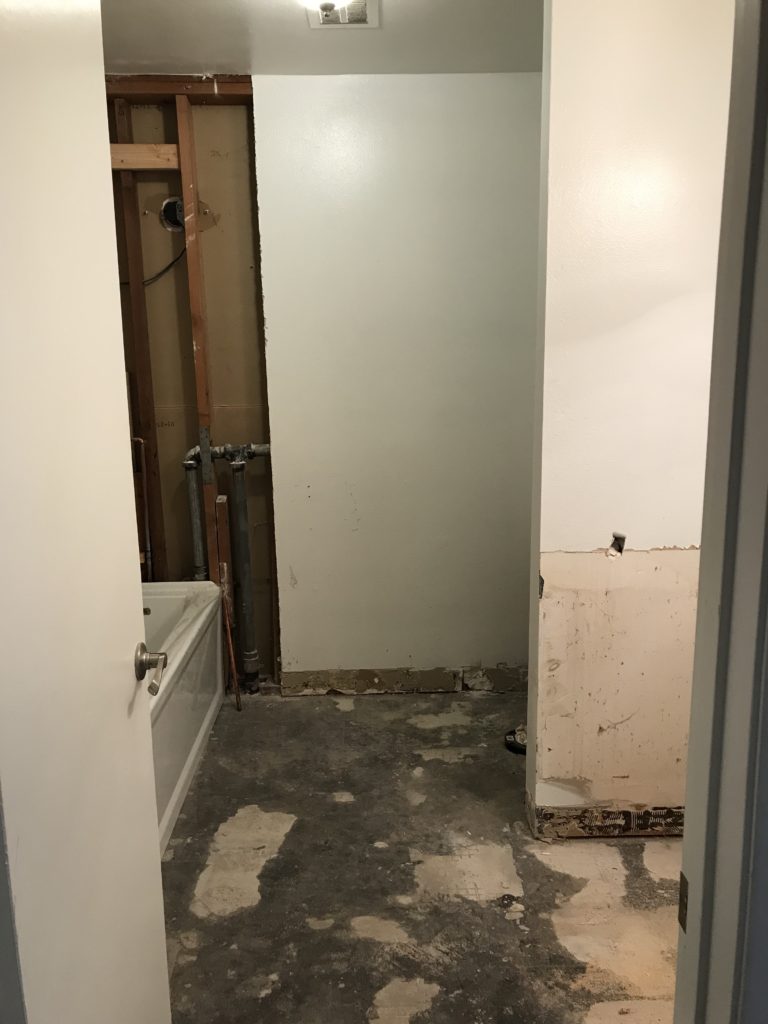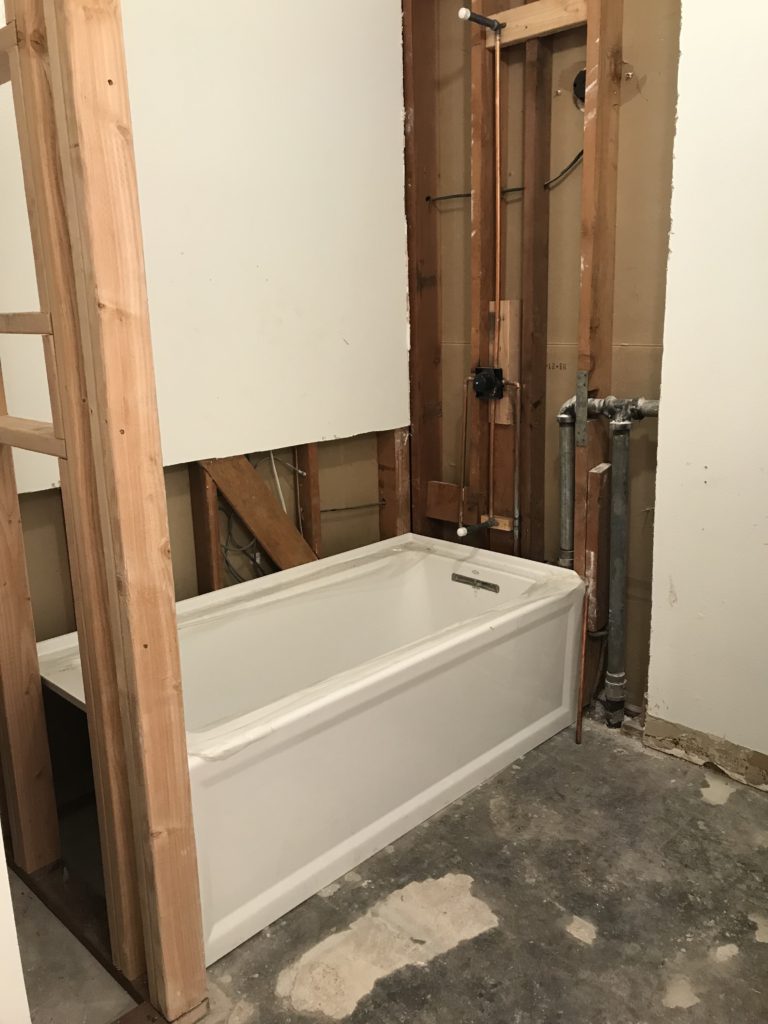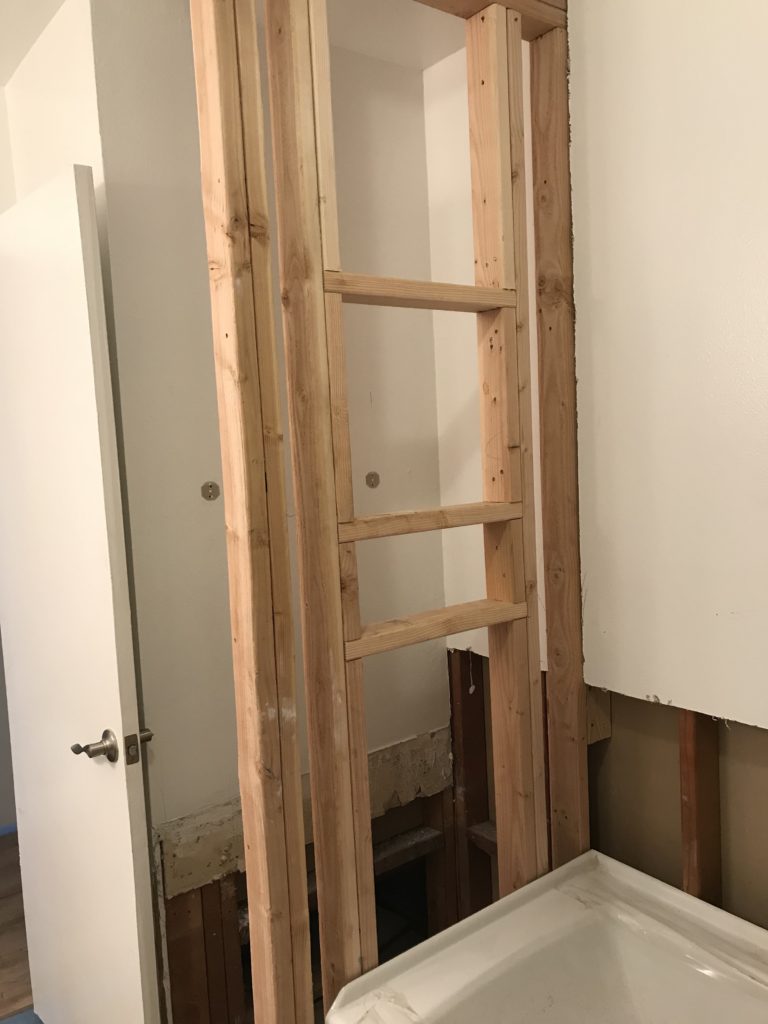 Day one of tile prep looked like this. It's crazy how some walls can make me so excited!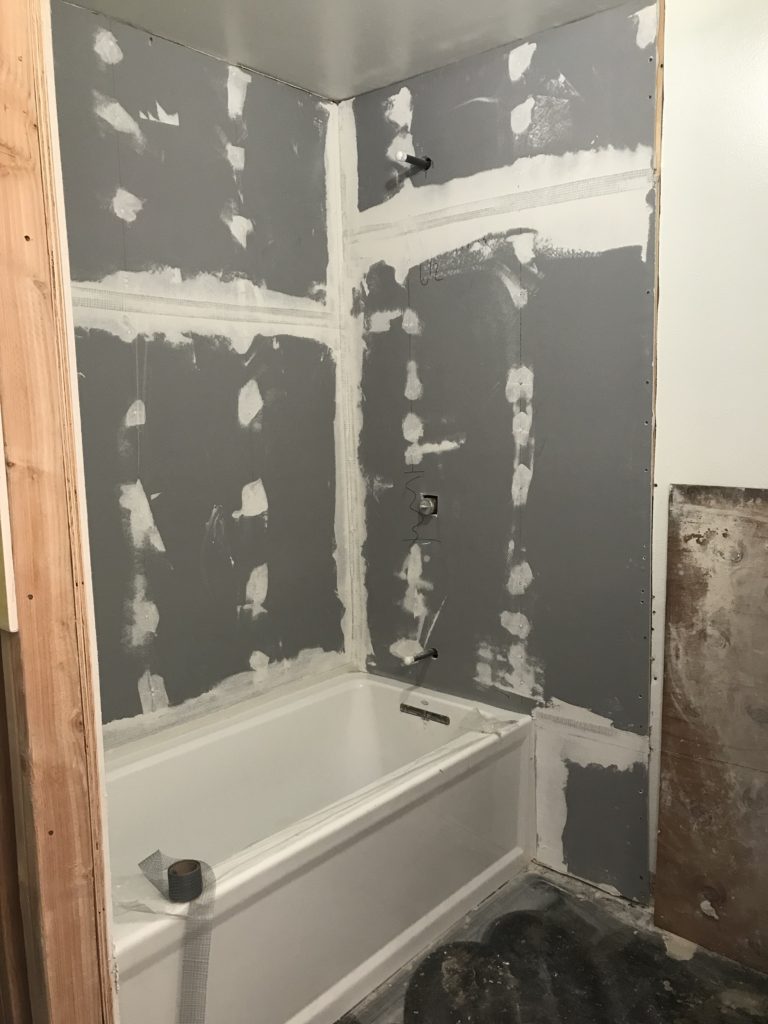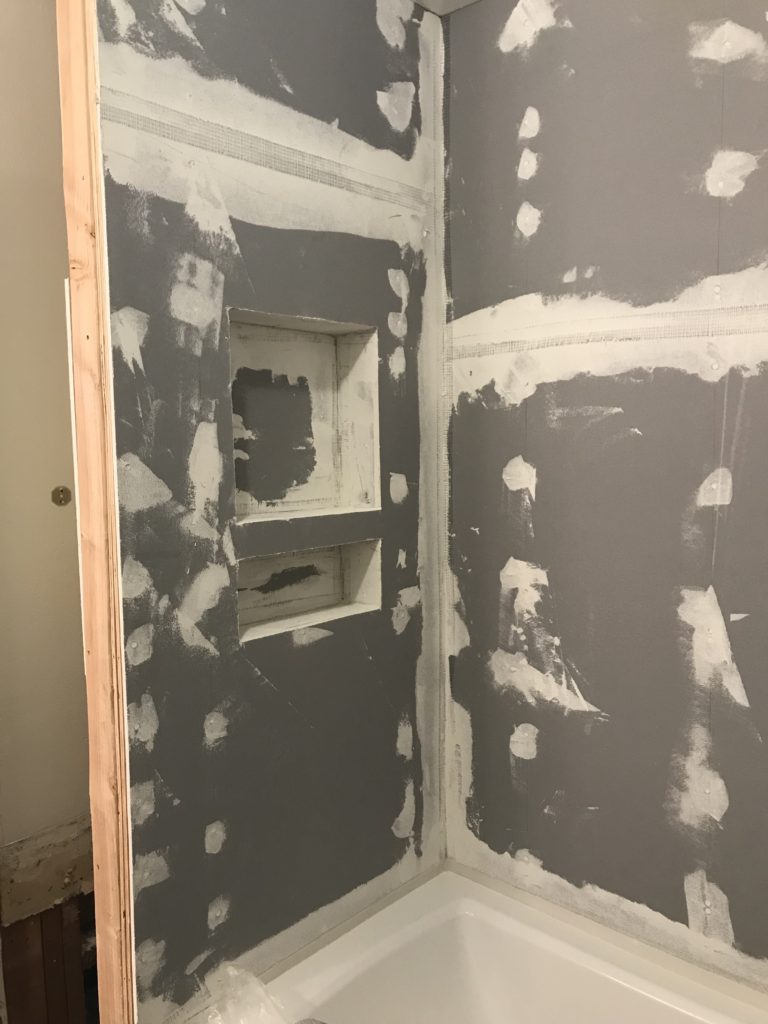 and then tile started going up!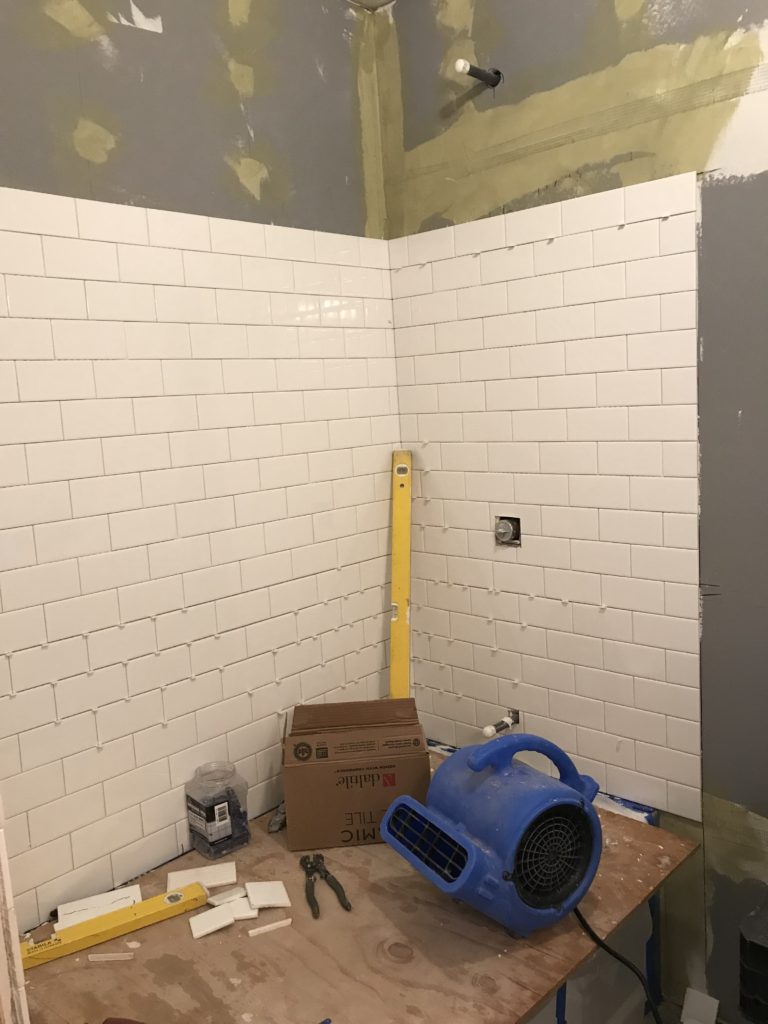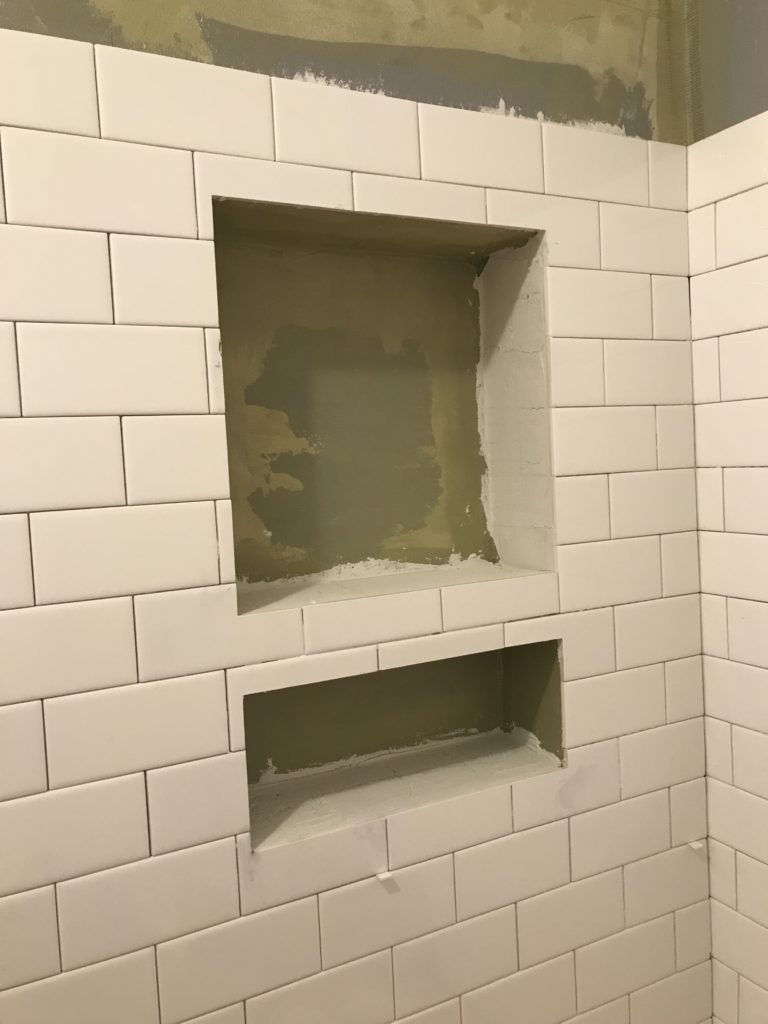 Day one complete! Floor tile is going in today and ohhhhh man, that transformation is going to be amazing!
In case you needed a reminder about how incredible Exfloorit's Costa Allegra hex tile is.
You're welcome.