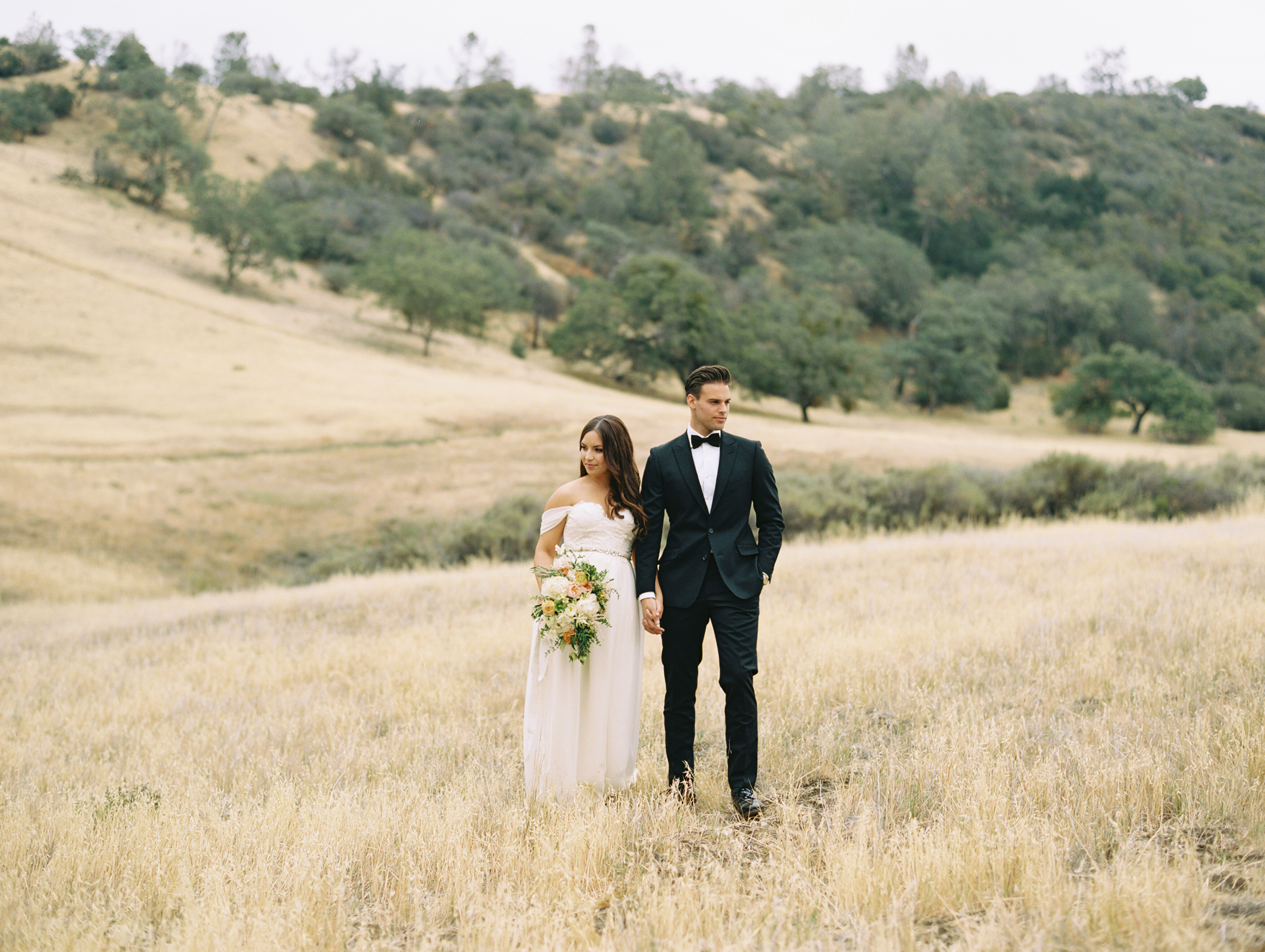 Our Wedding / Why we chose to do a First Look
We always knew we wanted to do a first look. The idea of getting the portraits out of the way before the ceremony, being able to enjoy our cocktail hour with our friends and family and (hopefully) getting out some of those pre ceremony jitters were our main decision makers but I don't think either of us anticipated the emotions we'd have. Being able to have that time alone with each other on an otherwise kind of insane day was so, soooo good.
I know a lot of couples worry that if they do a first look it won't be as special when they walk down the aisle and see each other. Let me tell you, the feeling doesn't change, well it didn't for me at least. It's still SO incredibly special to see each other, surrounded by all of your loved ones. That walk is like none other BUT the wonderful thing about it is that I (Megan) was just so, so happy and was able to look around at our friends and family AND at my groom and not feel like I was going to throw up from nerves.
I (Adam) was genuinely shocked when I turned around and saw Megan. I obviously had no idea what her dress was going to look like and for a moment I was actually speechless. It was a moment when I realized "woah, this is happening. This is my bride". When I saw Megan walking down the aisle I saw our future together. I'll admit that I wasn't as taken back as I was when I saw her during our first look. But it was a different feeling, I was calmer and just really excited for this moment to seal our commitment to each other.
If you're considering a first look, be sure to talk about what you want with your partner and talk to your photographer about the timeline of your day and what the best options are. Sometimes, if your ceremony is towards sunset having a first look is somewhat necessary and on the other side, if you are having an earlier ceremony, say in the summertime when the sun sets way later in the evening you would have more than enough time to do portraits after your ceremony BUT remember, you will be missing your cocktail hour. In the end, it's your day and you should do whatever feels right but just know all of your options!
Megan's Details
Dress: Clementine by Sarah Seven
Belt: Sarah Seven Gilded Belt
Shoes: Betsey Johnson "Blue"
Hair: April Warford of Eclectic Chic Salon
Makeup: Wynter Binder
Adam's Details
Shoes: Church Footware
Bow Tie: Hackett
Suit: Custom from Klein Epstein Parker
Beautiful photos by the talented Brumley and Wells
Save
Save
Save
Save
Save
Save