Our Wedding / Groom style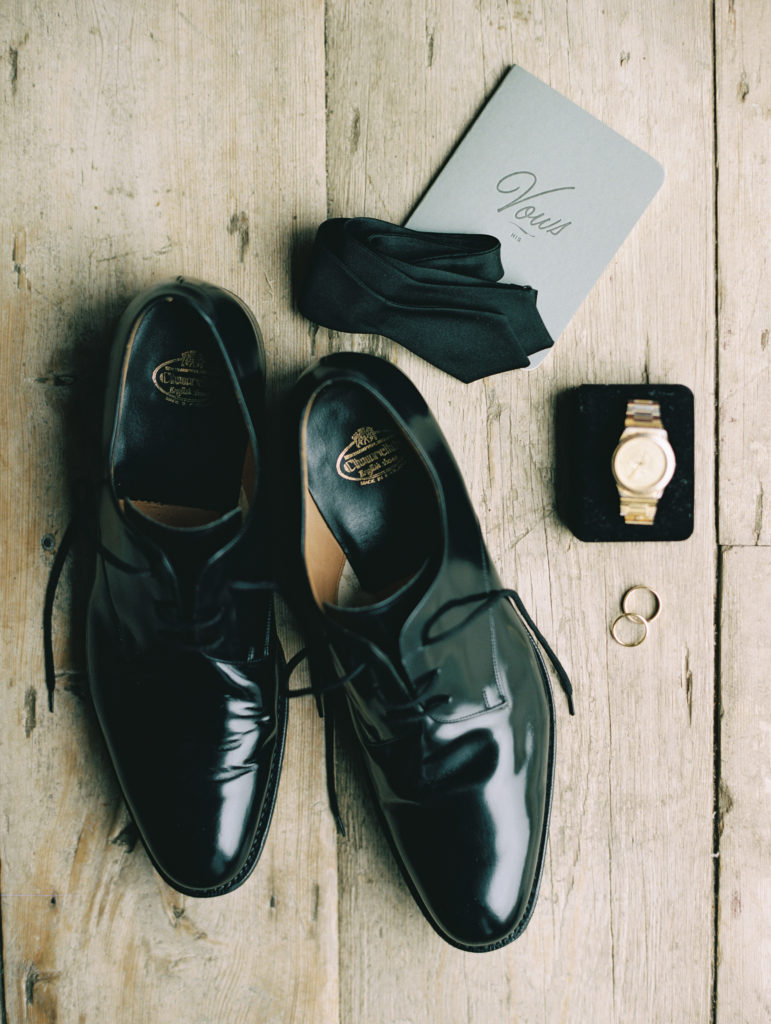 Picking out the suit was the easy part, it was putting together the details that took time. I knew right away I wanted Church's shoes, I mean, they were at one time James Bond's favorite footwear. The watch was from Megan's Grandfather which he was given during his time in the Navy, it was a great vintage and personal piece. I also had some vintage black cuff links which stood out against the white shirt. Finally the bow tie, have to keep it classic. There were so many options to choose from, one was from J. Crew, but the tie I ended up using was from Hackett, a London based brand. If I could add one more thing it would have been a simple white pocket square, it just steps up the outfit and looks very formal. When it comes down to it, the suit is the staple but the the devil is in the details.
As soon as Megan said "yes" it was time to start planning. When it came to buying a suit I knew exactly what I wanted. I didn't want a rental or a simple suit, I wanted something that I could wear over and over again while looking more formal that an average two piece suit.
What typically happens is most men go for a tux rental. You show up for a fitting with your groomsmen, pick your colors and then you open it the day of your wedding and something is missing or a wrong size. I wanted to avoid this all together.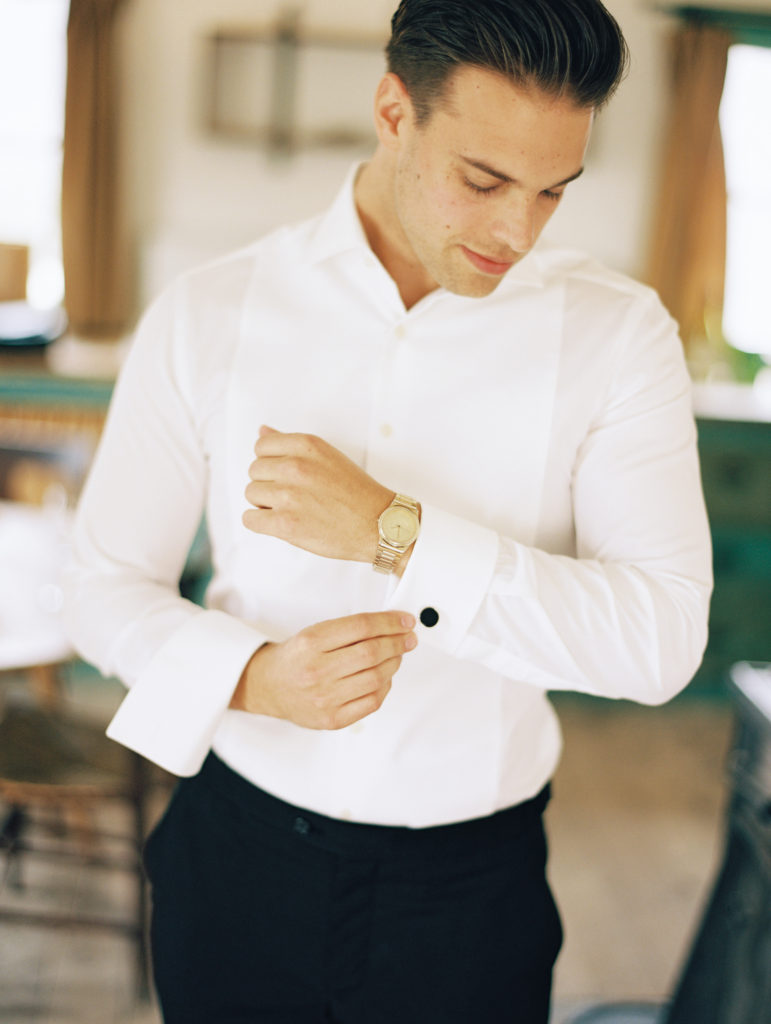 Choosing the suit was not clear right away. I first tried on a ready to wear Hugo Boss black suit and while it fit nicely, I just didn't feel entirely comfortable in it. I told Megan I wanted to check out one more place, a custom tailor called Klein Epstein Parker. We went in and right away I knew it was perfect. I was able to choose everything from the color and fit of the suit to the lining and different lapel options. The tailor was incredible and listened to everything I wanted and in the end I walked away with a suit that was custom fit for me and looked amazing for the SAME price as the ready to wear Hugo boss suit.
In the end I'm really glad I invested in a custom suit. It wasn't cheap but in the long run it was worth it. I asked a few friends what to do, a Tux or Suit? I finally realized a suit would be more practical and decided to make it more formal with a simple black color and peak lapels. This suit resembles my custom style with a perfect modern fit while staying classic.
Men, if I could give one piece of advice it would be to invest in a suit instead of renting a terrible rental tux. You will continue to get use out of it long after the wedding, unlike a wedding dress (sorry ladies).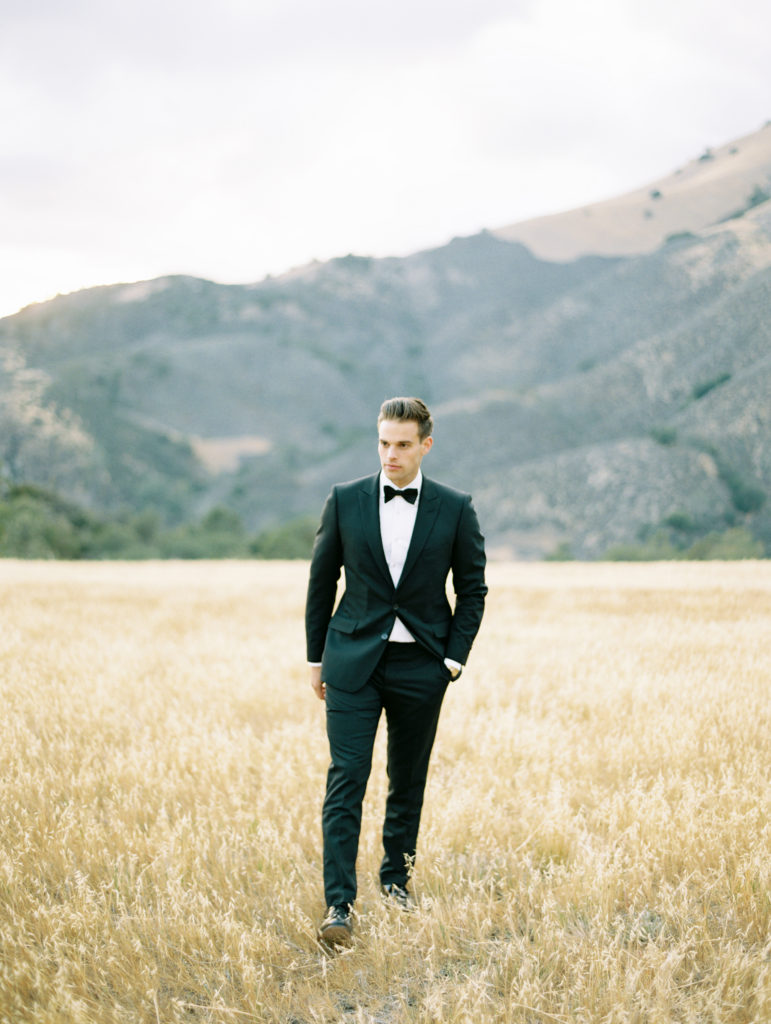 All photos by Brumley & Wells