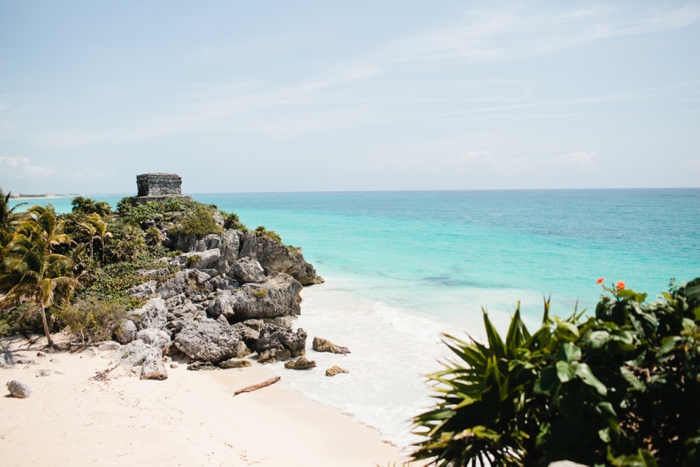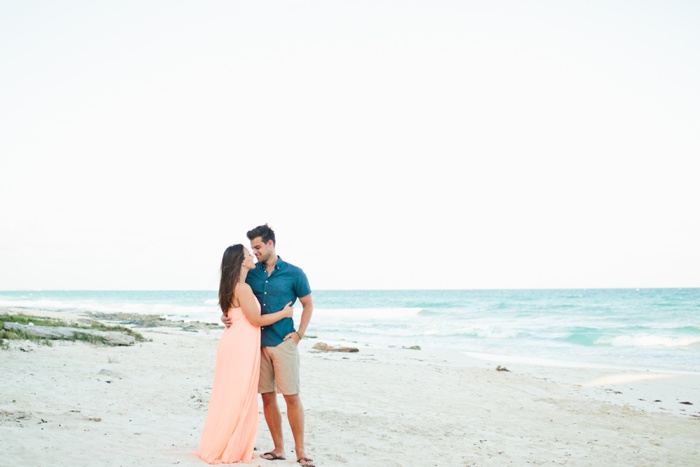 WHERE TO STAY
We really loved our little hut at Papaya Playa Project
Although..the beaches are better (calmer, less seaweed) south so if you plan on being in the ocean a lot I would recommend..
Hip Hotel
Be Tulum
Of course Coqui Coqui Tulum is beautiful, but after seeing the Coba Coqui we were a little underwhelmed by the Tulum one. Still, it's gorgeous and if you can stay there, get it!
WHERE TO EAT
Encanto Cantina (in town) – THE best. It's brand new to Tulum and it was one of the best meals we had on our trip.
Hartwood – Trendy, hip, you have to get there an hour early to wait in line to be able to get a seat buuuut as much as I hate to say this (because they pissed me off and told me I couldn't take photos) it was worth it. Amazing food.
Casa Banana – Delicious filet mignon and skirt steak…and mojitos ; )
El Tabano – We had a really wonderful meal here, stuffed jalapenos, more ceviche, etc etc…really, we ate a lot here!
Taqueria Honorio – Little taqueria in town off the beaten path. If you can find it you MUST GO. Best cochinita tacos we've ever had and our bill was like $4. It's the one with the red canopy!
Poseda Margherita – Great Italian food. Pricey, but good.
Coco Tulum – Good Pizza!
WHAT TO DO
Tulum Ruins – We felt it was kind of necessary to go to them since they're so quintessential Tulum. They were beautiful but it was HOT. People say bring your bathing suit and towel because you can go to the beach right below the ruins but we chose to skip that since it was packed and our beach was heaven in itself already.
Cenotes – The one thing I was bummed we didn't end up doing was go to a Cenote. There are a ton in Tulum and on the outskirts of the town. They are underwater sinkholes that you can swim and snorkel in. We just never got around to getting snorkeling gear and getting up from our cabana to go check them out. Next time!
Shop! There are two different areas you can shop in. There's in town, which is a bit more touristy, most stores have the same thing as the one next to it but they're cheaper than the shops on the main street in Tulum across from the beach, on the jungle side. The shops there are higher priced since they're all right across from the hotels and they know they can attract tourists that way and you don't have to leave to drive into town. We actually liked the shops in town better, that's where all of the beautiful hammocks are that I wanted to bring home. We bought a beautiful piece of pottery in town to take home from a little art gallery in town.
Xel-Ha – We thought this was a little too touristy for our taste to do. It's basically a water amusement park and there are a ton of tours that take you there. If you're into that kinda thing, this is your jam!
Anywhere you stay will have tours listed that you can sign up for which is nice. They have day excursions where you can do the ruins, cenotes and go into town all in the same day. If you want to knock it all out at once, then I suggest doing this!
WHAT TO WEAR
So, I brought all of my clothes just about and turns out you hardly need any at all. Most days I wore my bathing suit under a dress or a bathing suit cover up and that was it. It was pretty hot so I didn't really want to wear the maxi dresses I brought, although they were great to have to wear to dinner at night to keep the mosquitos away from my ankles. But really all you need are a few bathing suits, some breezy dresses, bathing suit cover ups, a pair of shorts, a sun hat, sunglasses and flip flops.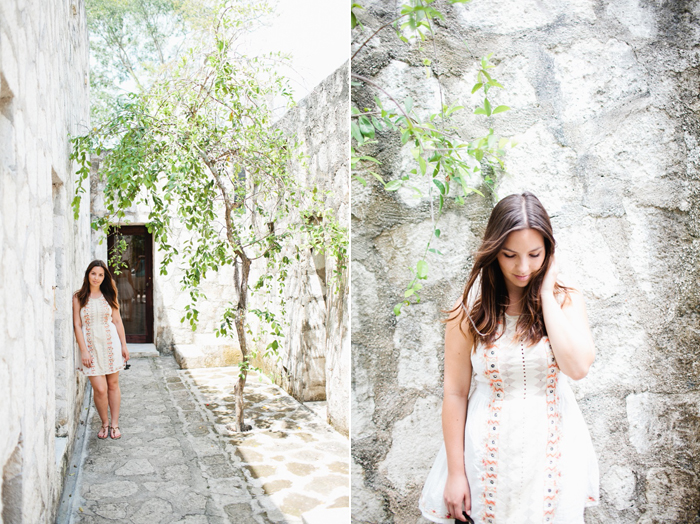 WHAT TO BRING
A flashlight. There aren't any street lights here so once the sun goes down it gets dark. We used the flashlight from our phone a lot too!
Sunscreen! Lots of it!!
Mosquito repellent! Lots of it ; ) and itch cream for when you do get bit, because you will.
It was really nice having Pesos while we were there. While most places will take US dollars all of the prices are in pesos and so we just found it was way easier. Plus, if you pay in dollars you kind of get ripped off when you get your change back in pesos.
Enjoy your trip and soak up every second. I miss it already!!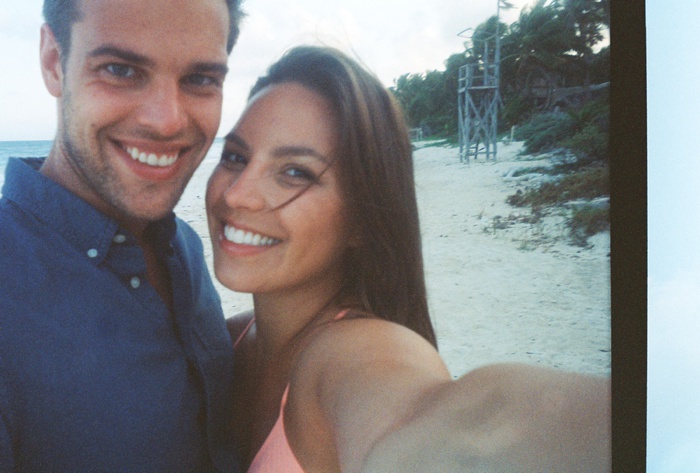 xo Mrs Bravwel
Save